Legal Forms
Contract Advisor
Federal Energy Management Program: Sample Documents for Power Purchase Agreements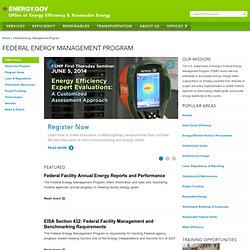 The Federal Energy Management Program (FEMP) works with Federal agencies and partners to assemble sample documents from past on-site renewable power purchase agreement (PPA) projects to help streamline the PPA process. Requests for Proposal and Contracts Sample documents are available for the following requests for proposal: Photovoltaics at the Department of Energy's (DOE) Princeton Plasma Physics Laboratory: PPA request for proposal issued by DLA Energy on behalf of Princeton Plasma Physics Laboratory. National Renewable Energy Laboratory (NREL) Photovoltaics Opportunity Announcement: Opportunity announcement issued for the NREL Mesa Top photovoltaics (PV) power purchase agreement. General Services Administration Photovoltaics Project in Sacramento, California: Request for proposal issued for the General Services Administration PV PPA project.
Welcome to standardforms.org - legal wiki
National Venture Capital Association
Law Books & Periodicals - James Publishing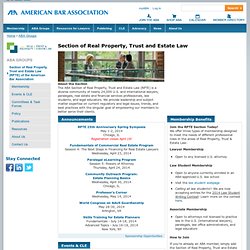 About the Section The ABA Section of Real Property, Trust and Estate Law (RPTE) is a diverse community of nearly 24,000 U.S. and international lawyers, paralegals, real estate and financial services professionals, law students, and legal educators. We provide leadership and subject matter expertise on current regulatory and legal issues, trends, and best practices with the singular goal of empowering our members to better serve their clients.
RPTE eReport | August 2009
Private Placement - Private+Placement, Private Placement Memorandum (PPM) Services, Find 100's of Business Template documents for sale and download. Templates and Sample Docs used for raising growth capital from Investors. | Raise Capital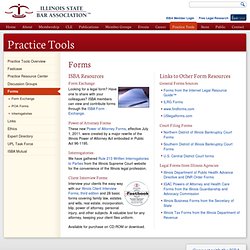 Form Exchange Looking for a legal form? Have one to share with your colleagues? ISBA members can view and contribute forms through the ISBA Form Exchange.
Forms | Illinois State Bar Association
Model Legal Documents
What Are The NVCA Model Venture Capital Financing Documents? A "template" set of model legal documents for venture capital investments put together by a group of leading venture capital attorneys. The model venture capital financing documents consist of: All of the above model legal docs were reviewed in the spring and early summer of 2013 and updates were made accordingly.
National Consumer Law Center Online Store
Soloformania!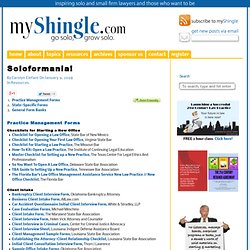 Practice Management Forms Checklists for Starting a New Office Client Intake Client Keeper Software