Legal Forms
Contract Advisor. Federal Energy Management Program: Sample Documents for Power Purchase Agreements. April 11, 2014 FEMP is presenting Energy Efficiency Expert Evaluations: A Customized Assessment Approach, a First Thursday Seminar, on June 5, 2014.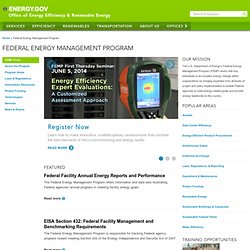 March 25, 2014 FEMP recently updated energy-efficiency requirements for Federal procurement of commercial boilers, water-cooled ice machines, and industrial (high/low bay) luminaires, and established new efficiency requirements for suspended luminaires. March 7, 2014 The Smart Power Infrastructure Demonstration for Energy Reliability and Security (SPIDERS) Joint Capability Technology Demonstration (JCTD) Industry Day is scheduled for April 22, 2014, from 8 a.m. to 1:30 p.m. at Fort Carson, Colorado. Maryland. Welcome to standardforms.org - legal wiki.
National Venture Capital Association.
Law Books & Periodicals - James Publishing. RPTE eReport | August 2009. About the Section The ABA Section of Real Property, Trust and Estate Law (RPTE) is a diverse community of nearly 24,000 U.S. and international lawyers, paralegals, real estate and financial services professionals, law students, and legal educators.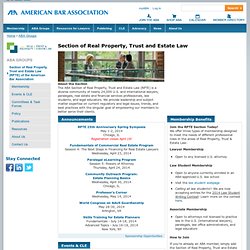 We provide leadership and subject matter expertise on current regulatory and legal issues, trends, and best practices with the singular goal of empowering our members to better serve their clients. Private Placement - Private+Placement, Private Placement Memorandum (PPM) Services, Find 100's of Business Template documents for sale and download. Templates and Sample Docs used for raising growth capital from Investors. | Raise Capital. Forms. Form Exchange Looking for a legal form?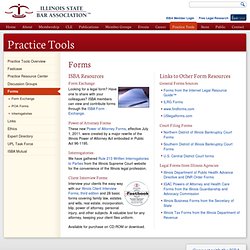 Have one to share with your colleagues? ISBA members can view and contribute forms through the ISBA Form Exchange. Model Legal Documents. What Are The NVCA Model Venture Capital Financing Documents?
A "template" set of model legal documents for venture capital investments put together by a group of leading venture capital attorneys. The model venture capital financing documents consist of: In general, these documents are intended to reflect current practices and customs, and we have attempted to note where the West Coast and East Coast differ in a number of their practices.
Illinois. National Consumer Law Center Online Store. Soloformania! Practice Management Forms Checklists for Starting a New Office Client Intake Client Keeper Software.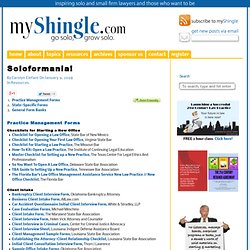 Venture Hacks - Good advice for startups.
---