Legal Forms
Contract Advisor
Federal Energy Management Program: Sample Documents for Power Purchase Agreements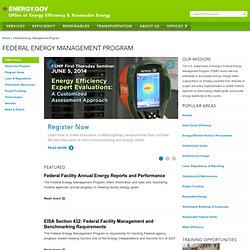 Federal Energy Management Program – Project Funding Site Navigation ↓ Sample Documents for On-Site Renewable Power Purchase Agreements FEMP works with Federal agencies and partners to assemble sample documents from past on-site renewable power purchase agreement (PPA) projects. The intent of these documents is to provide sample resources to help streamline the PPA process for Federal agencies. The following sample documents are organized into:
Welcome to standardforms.org - legal wiki
National Venture Capital Association
Law Books & Periodicals - James Publishing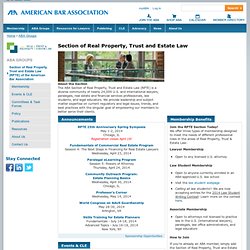 About the Section The ABA Section of Real Property, Trust and Estate Law (RPTE) is a diverse community of nearly 25,000 U.S. and international lawyers, paralegals, real estate and financial services professionals, law students, and legal educators. We provide leadership and subject matter expertise on current regulatory and legal issues, trends, and best practices with the singular goal of empowering our members to better serve their clients.
RPTE eReport | August 2009
Private Placement - Private+Placement, Private Placement Memorandum (PPM) Services, Find 100's of Business Template documents for sale and download. Templates and Sample Docs used for raising growth capital from Investors. | Raise Capital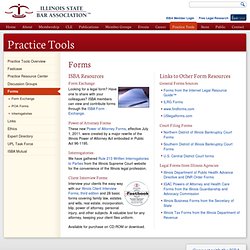 Form Exchange Looking for a legal form? Have one to share with your colleagues? ISBA members can view and contribute forms through the ISBA Form Exchange .
Forms | Illinois State Bar Association
Model Legal Documents
What Are The NVCA Model Venture Capital Financing Documents? A "template" set of model legal documents for venture capital investments put together by a group of leading venture capital attorneys. The model venture capital financing documents consist of: All of the above model legal docs were reviewed in May of 2012 and updates were made accordingly.
National Consumer Law Center Online Store
Soloformania!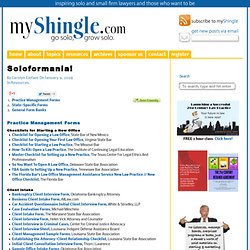 Practice Management Forms Checklists for Starting a New Office Client Intake Client Keeper Software
Start-Up Forms Library - Orrick Start-Up Tool Kit
Choose from six categories to download the key legal forms that you will need to start and grow your company. Corporate Formation Documents (Delaware Corporation) Incorporation Questionnaire Certificate of Incorporation Bylaws Action by Written Consent of Incorporator Initial Organizational Resolutions of the Board of Directors SS-4 and Filing Instructions to Obtain an EIN Founders' Stock Purchase Documents Common Stock Purchase Agreement (with Vesting) Common Stock Certificate Notice of Issuance of Uncertificated Stock Capitalization Table Stock Ledger 83(b) Election Form 25102(f) Notice