Philosophy // psychological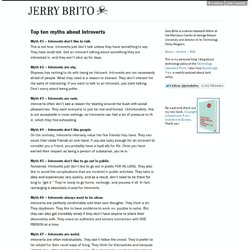 Myth #1 – Introverts don't like to talk.This is not true. Introverts just don't talk unless they have something to say. They hate small talk.
Complete relationship chart between psychological ("personality") types Chart #1 Key to the chart: Usage: Type A x Type B -> Intertype Relationship.