Movies
The 50 Greatest Geek Movies. The 50 Best Movies on Netflix Instant. We love the convenience of streaming movies on Netflix Instant, but we don't always love the navigating through the countless films in the service's ever-expanding catalog to find something to watch.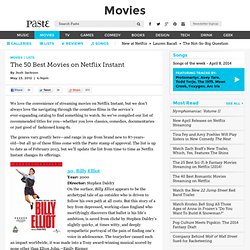 So we've compiled our list of recommended titles for you—whether you love classics, comedies, documentaries or just good ol' fashioned kung-fu. The genres vary greatly here—and range in age from brand new to 87-years-old—but all 50 of these films come with the Paste stamp of approval. The list is up to date as of February 2013, but we'll update the list from time to time as Netflix Instant changes its offerings. Full movies on "F" for free in DivX Movies. The 30 Best Films of the Decade. We're all in that humanistic mode of evaluating our lives – coming up on the end of the year and the last time a zero will be the third digit on our calendars.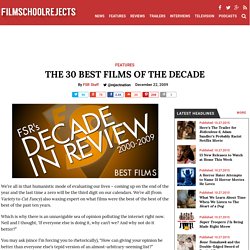 We're all (from Variety to Cat Fancy) also waxing expert on what films were the best of the best of the best of the past ten years. Which is why there is an unnavigable sea of opinion polluting the internet right now. Neil and I thought, 'If everyone else is doing it, why can't we? Full Movies. What The Hell Is This Movie About? Let's Watch It One Hundred Times. Uh oh.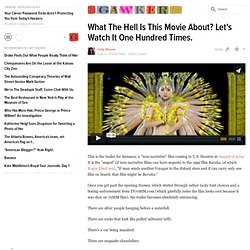 Worrying peek. Trailers are just trailers, but the title typography is nearly Zapf Chancery, and the music has that bank-vault-door-slamming cliché of pulp action flix. Still, reserving further judgment until a formal presentation. Until then, maybe it's not too late for them to fix a typo in the credits: It says "Original Music Composed by Michael Stearns," followed by "Original Music Composed by Lisa Gerrard and Marcello De Francisci. " This is the exact same thing as having in your credits, consecutively, "Starring Robert DeNiro, Starring Al Pacino and Marlon Brando. " The 100 Best Films Of World Cinema | 100. Night Watch | Empire | www.empireonline.com.
Disney movies online page 2. CHILDREN ON THEIR BIRTHDAYS trailer. The Movie Channel. 25 Spectacular Movies You (Probably) Haven't Seen. Midnight in Paris Woody Allen's latest places starving writer Owen Wilson in Paris with his fiancée, Rachel McAdams.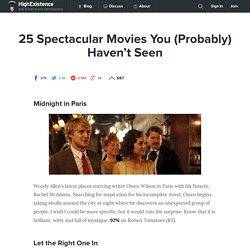 Searching for inspiration for his incomplete novel, Owen begins taking strolls around the city at night where he discovers an unexpected group of people. I wish I could be more specific, but it would ruin the surprise. Know that it is brilliant, witty and full of mystique. 92% on Rotten Tomatoes (RT). Top 10 Strange Japanese Films You Need to Watch. There are strange movies, and then there are stranger movies.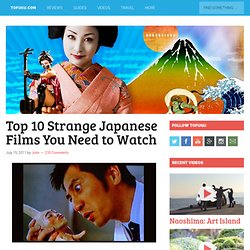 Movies that simply cannot be described with words alone. There are movies you see, and then there are movies you experience. Filmography 2010: 270 movies mixed into one 6 min video. 15 of the Most Disturbing Films Ever Made. In Hollywood, it's not hard to find a borderline snuff film that turns the stomach and loosens the sphincter.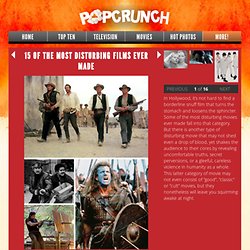 Some of the most disturbing movies ever made fall into that category. But there is another type of disturbing movie that may not shed even a drop of blood, yet shakes the audience to their cores by revealing uncomfortable truths, secret perversions, or a gleeful, careless violence in humanity as a whole. The Lost Generation: A Decade of Teen Movies | Film School Rejects - StumbleUpon.
The best teen movies reflect modern youth culture and alter it—they transform the vernacular, fashion, and the trajectory of the genre itself.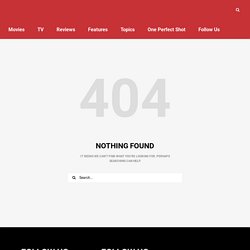 They are original and smart (even mid-dick joke). Some are raunchy comedies, some are stark dramas, some defy classification, but all are unflinchingly honest (even mid-dick joke). Though they very seldom win awards, the best teen movies usually compel repeat viewings and somehow seem to intuit the needs and tastes of generations to come. Here are 15 of the decade's most memorable explorations of all the intrinsic charms and traumas of teendom. Most likely to influence future filmmakers: Brick (2005)
---