Beauty
We haven't done a hair tutorial in ages! So, my friend (and hair genius) Caroline, photographer Jamie Beck and I decided to come together to whip up this gorgeous mermaid tail. It's perfect for those lazy summer day (or date nights) when you want to surprise and awe people with your hair.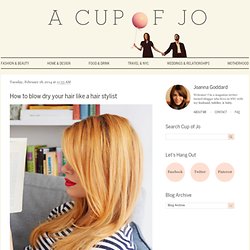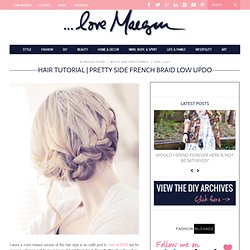 I wore a more relaxed version of this hair style in an outfit post in June of 2009 but for reasons unbeknownst to me, I never did a tutorial for it. Recently though, a few of my lovely readers have asked for it …so here it is. Enjoy! If you can't see the video go to: Pretty Side French Braid Updo
hair braiding instructions
Nice iridescent "fish-tail" or "spike" hair braids look great on thick, straight and shiny hair. This method of hair braiding allows for the reflection of light in all directions, creating an effect of aurora. For special occasions, decorate your hair with rhinestones (sold in many stores).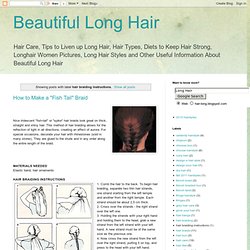 Lauren Conrad Side Braid Hair
How to curl your hair using a Bohemian headband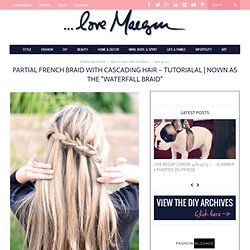 I'm not the originator of this hair style but I've gotten so many requests for it, I thought I'd give it a go for you.
Hair Romance is a wonderful blog dedicated to all things hair related, where Christina, a super lovely australian blogger, offers a lot of valuable hair advice. A few words from Christina : "I believe your hair is your best accessory.