User-centered design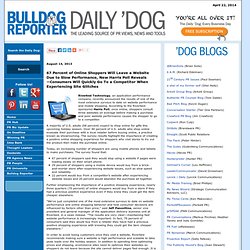 67 Percent of Online Shoppers Will Leave a Website Due to Slow Performance, New Harris Poll Reveals—Consumers Will Quickly Go To a Competitor When Experiencing Site Glitches
August 14, 2013
Horizontal Attention Leans Left
Parallel & Iterative Design + Competitive Testing = High Usability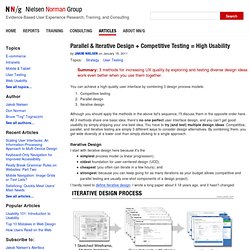 Summary: 3 methods for increasing UX quality by exploring and testing diverse design ideas work even better when you use them together. You can achieve a high-quality user interface by combining 3 design process models: Competitive testing Parallel design Iterative design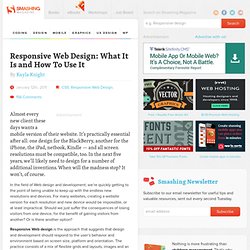 Almost every new client these days wants a mobile version of their website. It's practically essential after all: one design for the BlackBerry, another for the iPhone, the iPad, netbook, Kindle — and all screen resolutions must be compatible, too. In the next five years, we'll likely need to design for a number of additional inventions. When will the madness stop? It won't, of course.
iQ Blog - a blog about usability, accessibility and user-centred design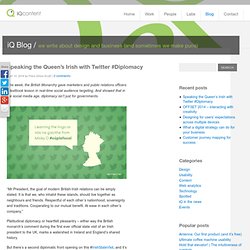 Mobile has been credited as the killer of the high street with the " showrooming " phenomenon causing chaos in shopping aisles. A tad overblown, perhaps, but what it does is position mobile as an online medium rather than one that can augment the offline experience while customers are in or close to a physical store. Below, one way Tesco in Ireland and presumably the UK are bridging this gap. In store and want Wi-Fi? Then use your clubcard details or sign-up. A nice approach to begin joining the dots between online and offline via mobile.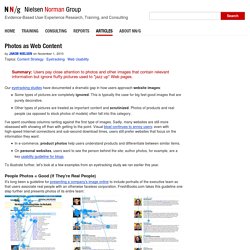 Summary: Users pay close attention to photos and other images that contain relevant information but ignore fluffy pictures used to "jazz up" Web pages. Our eyetracking studies have documented a dramatic gap in how users approach website images :
Photos as Web Content