User-centered design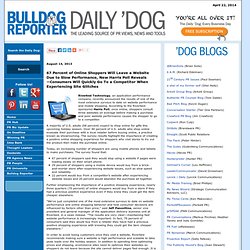 67 Percent of Online Shoppers Will Leave a Website Due to Slow Performance, New Harris Poll Reveals—Consumers Will Quickly Go To a Competitor When Experiencing Site Glitches
August 14, 2013
Horizontal Attention Leans Left
Parallel & Iterative Design + Competitive Testing = High Usability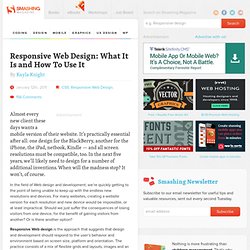 Advertisement Almost every new client these days wants a mobile version of their website. It's practically essential after all: one design for the BlackBerry, another for the iPhone, the iPad, netbook, Kindle — and all screen resolutions must be compatible, too. In the next five years, we'll likely need to design for a number of additional inventions. When will the madness stop?
iQ Blog - a blog about usability, accessibility and user-centred design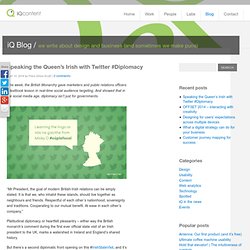 Credit: Flickr, London Permaculture Here's a story about a recent customer service experience I had while trying to upgrade my service with a home entertainment company. This provider has a responsive, customer-focused website and several usable apps. Their Twitter and Facebook accounts have always provided me with quick advice when I needed it. Their phone service, while often busy, is easy to navigate. And, in-store, their staff are usually friendly and helpful.
Photos as Web Content