Gastronomy: Food & Drinks
Base de datos Recetas de Cocina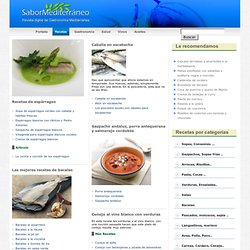 Recetas clásicas del mediterráneo para preparar en casa
Hace falta una despensa bien surtida, cocciones cortas, alimentos cortados en trozos pequeños, un esquema mental previo de lo que se va a preparar ... y ceñirse a preparaciones básicas. Se cortan en rodajas medianas (de medio centímetro) y se van haciendo poco a poco al calor del aceite de oliva y del sabor de la cebolla y el pimiento. El truco de estas patatas es que queden entre fritas y cocidas, algunas de ellas ligeramente doradas en los bordes y que su textura sea untuosa y que se deshagan en la boca. Un plato suculento y muy fácil de preparar en el que es importante cuidar los tiempos de cocción para que la carne quede tierna y jugosa.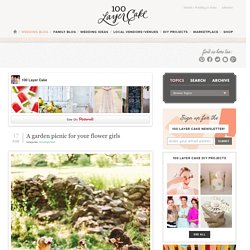 29 Mar We're pretty excited about today's post. It's coming to you from our new, fab partner at LaurenConrad.com . She's got some handy advice on bridesmaid dresses, so we're going to let her take it from here. Happy Friday! Hello 100 Layer Cake readers!
Veganism Is The Future
It's compassionate Many people become vegan through concern at the way farmed animals are treated. Some object to the unnecessary 'use' and killing of animals – unnecessary as we do not need animal products in order to feed or clothe ourselves. Public awareness of the conditions of factory-farmed animals is gradually increasing and it is becoming more and more difficult to claim not to have at least some knowledge of the treatment they endure.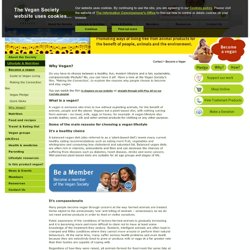 Why go vegan? Reasons for being vegan
Welcome to PETA's database of delicious, mouthwatering, vegetarian and vegan recipes. Here you can search by category using the pull-down menu or by keyword using the search box to find the vegetarian recipe that fits your needs. Don't know what you're in the mood for tonight?
It's never been easier—or tastier!—to give your kitchen a cruelty-free makeover. Major health-food chains chock-full of animal-friendly fare are popping up everywhere, and mainstream supermarkets have become meccas for followers of meat- and dairy-free diets. The best part? With PETA's shopping guide, you don't have to strain your eyes! PETA combed the aisles of countless grocery stores, poring over ingredient labels, and compiled a list of vegan products for your shopping convenience.
Ever get coriander confused with cumin? Or wonder if saffron is really essential to the flavor of a dish? As much for our benefit as for yours, we've put together this quick reference guide to all the most common (and some uncommon) herbs and spices!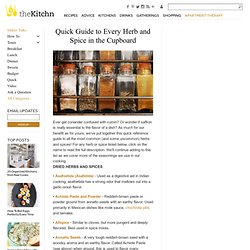 Pepsi's lawyers say Mountain Dew can dissolve a mouse
(NaturalNews) While drinking Mountain Dew, have you ever seen (or perhaps felt on your tongue) a thick, jelly-like substance? Maybe you assumed the ingredients in the soda had gelled. According to Mountain Dew manufacturer Pepsi, you may have been ingesting some extra protein with your beverage in the form of a liquified rodent. An Illinois man is suing Pepsi, claiming he found a mouse in his can of Mountain Dew. Ronald Bell of Edwardsville, a small town near St. Louis, alleges there was a mouse in a can of soda he purchased and drank in 2009.
#McDstories: McDonalds' Twitter promotion backfires as users share fast food horror stories
By Hannah Roberts UPDATED: 10:09 GMT, 24 January 2012 They certainly don't seem to be lovin' it. The Big Mac has come under attack, after McDonald's became the subject of an outburst of vitriolic hatred on Twitter when critics hijacked a promotional hash-tag created by the fast-food giant. Opponents accused the burger franchise of making customers vomit, serving pig meat from gestation crates and dishing up a burger containing a finger nail. One fierce critic claimed he would rather eat his own diarrhea than visit the famous Golden Arches. Attack on the Big Mac: McDonalds has become the subject of an outburst of vitriolic hatred on Twitter after users hijacked a promotional hashtag created by the fast-food giant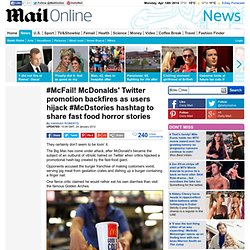 Jamie Oliver: Victory as McDonald's stops using 'pink slime' in its burger recipe
TV chef was disgusted to discover ammonium hydroxide was being used by McDonald's to convert fatty beef offcuts into a beef filler for burgers 'Why would any sensible human being want to put ammonia-filled meat into their children's mouths? asked Jamie Oliver McDonald's denies its hand had been forced by TV campaign By Jill Reilly UPDATED: 11:05 GMT, 27 January 2012 After months of Jamie Oliver campaigning on his hit US television show, McDonald's has abandoned the beef filler from its burger patties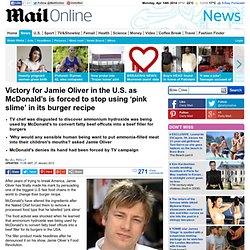 Gastronomy webs in Spanish