Gastronomy: Food & Drinks
Tasty Planner - Create, Plan and Share Recipes, Menus, Grocery Lists and More...
Fast Good by Ferran Adria
Directo al paladar
¡Apunta la fecha! El miércoles 23 de abril presentamos el libro de Directo al Paladar en la librería A Punto de Madrid y estáis todos invitados, pues se trata de un evento abierto al público en el que podréis disfrutar de un showcooking en el que prepararemos algunas de las recetas del libro, así como comprar un ejemplar con un 10% de descuento y llevároslo firmado. Y es que la A Punto Librería nos tiene preparada una velada muy interesante con motivo de La Noche de los Libros. A las 18 horas presentará su libro Clara P. Villalón, El Club del Cupcake, a las 19 horas llegará el turno de Directo al Paladar y, por último, la presentación de la Guía del Vino Cotidiano, editada por Opus Wine.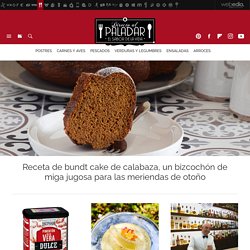 Base de datos Recetas de Cocina
Recetas clásicas del mediterráneo para preparar en casa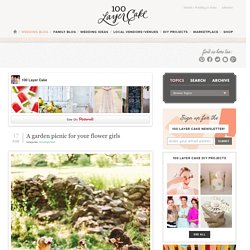 100 Layer Cake
Question, cakies: Is there any city in the world more romantic than Paris? Guess that was kind of a rhetorical question, because we all know the answer. Cozbi + Nicholas know what's up. These two wanted to celebrate their anniversary in a big way, so they jetted off from Seattle to Paris, where they also spent their honeymoon six years earlier. Cozbi fashioned a bouquet out of flowers from a nearby market; they made a picnic of macaroons, cheeses, crackers, and Champagne; and set off for a sunset stroll with Karen Kristian Photography in tow. From Cozbi… Now that I'm a wedding photographer I've seen how uniquely intimate and special a wedding celebration can be.
We're heading into the time of year that Australians commonly refer to as the 'Silly Season'. The Christmas and holiday season is when everything goes a wee bit pear-shaped.. but in a good way. It's my favourite time of year.
Eat Drink Chic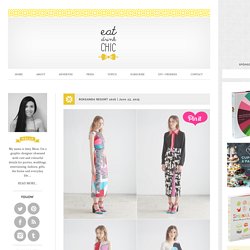 Finding Vegan
Tree climbing Goats in Morocco. The goats climb them because they like to eat the fruit of the Argan tree, which is similar to an olive. Farmers actually follow the herds of goats as they move from tree to tree, not because it is so strange... to see goats in trees and the farmers like to point and stare, but because the fruit of the tree has a nut inside, which the goats can't digest, so they spit it up or excrete it which the farmers collect. The nut contains 1-3 kernels, which can be ground to make argan oil used in cooking and cosmetics. This oil has been collected by the people of the region for hundreds of years, but like many wild and useful things these days, the argan tree is slowly disappearing due to over-harvesting for the tree's wood and overgrazing by goats.See More
Veganism Is The Future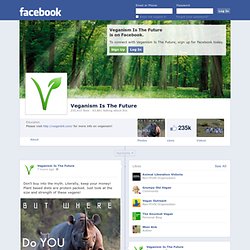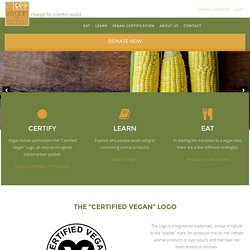 Great news! Meat consumption in the U.S has been on a decline for the last decade. 1 While several factors may account for this, studies have shown that the main reasons are public health concerns and economic reasons. The cost of some animal products, especially red meat, have increased in the last five years and may account for a reduction in meat consumption but data support that more Americans are abstaining or reducing their meat consumption for health reasons. Unfortunately we don't have the survey data to show it, but more and more people are reporting that they are choosing a plant based diet for animal welfare reasons.More importantly, it is crucial to remind ourselves that the choices we make DO have an impact on the welfare of animals, the well being of our environment and our health. So what we are doing is working – keep sharing the benefits of a vegan diet with everyone around you.
Vegan Action
s Vegetarian/Vegan Starter Kit
Browse by Food Type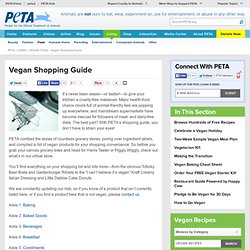 It's never been easier—or tastier!—to give your kitchen a cruelty-free makeover. Major health-food chains chock-full of animal-friendly fare are popping up everywhere, and mainstream supermarkets have become meccas for followers of meat- and dairy-free diets. The best part? With PETA's shopping guide, you don't have to strain your eyes!
Vegan Shopping Guide
Ever get coriander confused with cumin? Or wonder if saffron is really essential to the flavor of a dish? As much for our benefit as for yours, we've put together this quick reference guide to all the most common (and some uncommon) herbs and spices!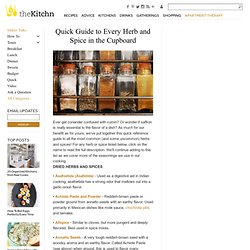 Quick Guide to Every Herb and Spice in the Cupboard | Apartment Therapy The Kitchn
Pepsi's lawyers say Mountain Dew can dissolve a mouse
(NaturalNews) While drinking Mountain Dew, have you ever seen (or perhaps felt on your tongue) a thick, jelly-like substance? Maybe you assumed the ingredients in the soda had gelled. According to Mountain Dew manufacturer Pepsi, you may have been ingesting some extra protein with your beverage in the form of a liquified rodent.An Illinois man is suing Pepsi, claiming he found a mouse in his can of Mountain Dew. Ronald Bell of Edwardsville, a small town near St. Louis, alleges there was a mouse in a can of soda he purchased and drank in 2009. Bell says he spit out the mouse and called the company to complain.
#McDstories: McDonalds' Twitter promotion backfires as users share fast food horror stories
By Hannah Roberts Updated: 10:09 GMT, 24 January 2012 They certainly don't seem to be lovin' it. The Big Mac has come under attack, after McDonald's became the subject of an outburst of vitriolic hatred on Twitter when critics hijacked a promotional hash-tag created by the fast-food giant. Opponents accused the burger franchise of making customers vomit, serving pig meat from gestation crates and dishing up a burger containing a finger nail. One fierce critic claimed he would rather eat his own diarrhea than visit the famous Golden Arches. Attack on the Big Mac: McDonalds has become the subject of an outburst of vitriolic hatred on Twitter after users hijacked a promotional hashtag created by the fast-food giant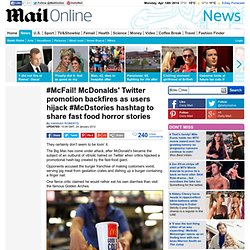 Jamie Oliver: Victory as McDonald's stops using 'pink slime' in its burger recipe
TV chef was disgusted to discover ammonium hydroxide was being used by McDonald's to convert fatty beef offcuts into a beef filler for burgers'Why would any sensible human being want to put ammonia-filled meat into their children's mouths? asked Jamie Oliver McDonald's denies its hand had been forced by TV campaign By Jill Reilly Updated: 11:05 GMT, 27 January 2012 After months of Jamie Oliver campaigning on his hit US television show, McDonald's has abandoned the beef filler from its burger patties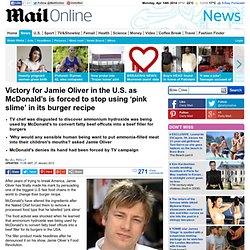 Gastronomy webs in Spanish