Random
Food tips that make life easier.
Well, At Least There Was Good Stuff to Read: The Books of the Decade
Anybody remember how anxious and thrilled we were in those last months of the 20th century? When we weren't at war and we had a budget surplus and it looked like Al Gore would be president? The prospect of a 21st century filled with new technologies, new art and literature loomed large and bright. But now, as we look back at what was decidedly a shitty decade for an incredible variety of people in an equally incredible variety of ways (evictions/invasions/bombings/etc), it's surprisingly hard to be pessimistic about the books that assessed, satirized, dramatized and distracted us from the events of the past 10 years. Goethe said that the decline of a nation's literature is the precursor to that nation's fall, and with this look back at the books that defined the decade, we'd like to tell Goethe to suck it. Almost in spite of ourselves, we're still writing, translating, publishing and even occasionally buying good books in this country.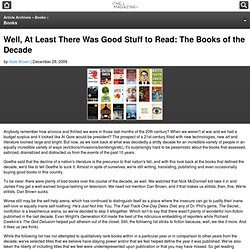 LoveIt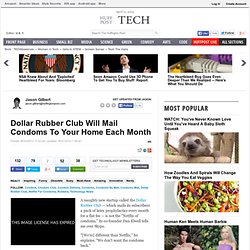 Dollar Rubber Club Will Mail Condoms To Your Home Each Month
A naughty new startup called the Dollar Rubber Club -- which mails its subscribers a pack of latex prophylactics every month for a flat fee -- is not the "Netflix of condoms," its co-founder Dan Elwell tells me over Skype. "[We're] different than Netflix," he explains. "We don't want the condoms back." Still, the comparison to Netflix is -- like so many sexual attractions -- somewhat irresistible.
Art 1. Optical Design
Wanelo - bookmark your favorite products - StumbleUpon
Everythings Right - StumbleUpon
MyQuotes - Polyvore - StumbleUpon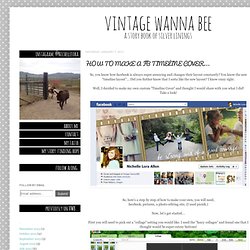 So, you know how facebook is always super annoying and changes their layout constantly? You know the new "timeline layout"...
Vintage Wanna Bee: HOW TO MAKE A FB TIMELINE COVER... - StumbleUpon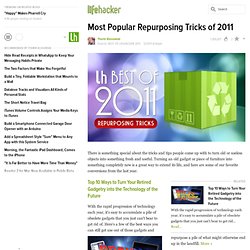 Most Popular Repurposing Tricks of 2011 - StumbleUpon
There is something special about the tricks and tips people come up with to turn old or useless objects into something fresh and useful. Turning an old gadget or piece of furniture into something completely new is a great way to extend its life, and here are some of our favorite conversions from the last year.
3-part portraits - Wall to Watch
I feel melty. | Light&Spoon - StumbleUpon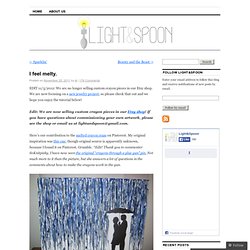 EDIT 11/5/2012: We are no longer selling custom crayon pieces in our Etsy shop. We are now focusing on a new jewelry project, so please check that out and we hope you enjoy the tutorial below! Edit: We are now selling custom crayon pieces in our Etsy shop!
Get up off your butt & dance!! | jcarpenter33 | 8tracks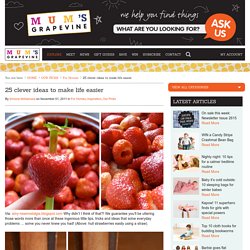 Via: amy-newnostalgia.blogspot.com Why didn't I think of that?! We guarantee you'll be uttering those words more than once at these ingenious little tips, tricks and ideas that solve everyday problems … some you never knew you had!
25 clever ideas to make life easier - StumbleUpon
you are the rain a girl at school smells like purple bubble gum, like she took off all her clothes after being stuck outside during a thunderstorm & if I could tell her why her arms are boss, why her neck is boss, why her hips are boss, I imagine she would bandage me softly like winter.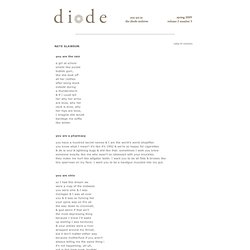 Nate Slawson, diode v2n3
Joss Whedon - When I say, "I love you," its not because I want you... - StumbleUpon
Whichbook | A new way of choosing what to read next - StumbleUpon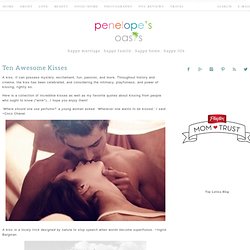 A kiss. It can possess mystery, excitement, fun, passion, and more. Throughout history and cinema, the kiss has been celebrated, and considering the intimacy, playfulness, and power of kissing, rightly so.
Kissing Quotes, Great Quotes About Kisses - StumbleUpon
The Dream
The Dream