Foodblogs in english
Chef Michael Smith | Home
Single Guy Cooking | Single People Can Cook Too
One Single Cook
The Boogie Blog
When I was finalizing the recipes in The Perfect Scoop, I was conflicted about something sweet. Even more so than I usually am. Some might call it a character flaw, but for me it's normale.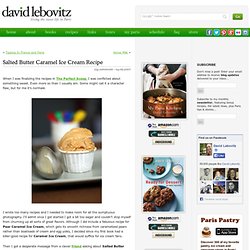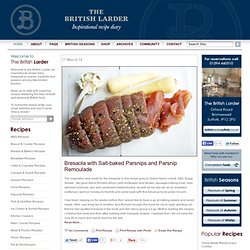 Last year we won the 2013 Scotch Egg Challenge in aid of Action Against Hunger. The winning eggs are Smoked Venison Scotch Eggs and, not only do they sell like hot 'eggs' here at the British Larder, they are now also sold in a very well known 'yellow' signed department store at the posh end of Oxford Street! But, enough of smoked venison Scotch eggs, our vegetarian diners have voiced their desire and need for a Scotch egg of their own, and for that reason our version of a Puy lentil Scotch egg is now regularly made by request. They are very tasty, but when making them, take extra time and care as the mixture is a little bit soft, so make sure you chill the mixture according to the recipe, otherwise it might all end in tears. If you fancy a fishy version of a Scotch egg instead, do
Welcome to the British Larder – The British Larder
Milk and Honey recipe from food52
Say it with Sprinkles - A Blog About Baking & Sprinkles » Be Sweet...
Tuesday, September 6, 2011 Chai Snickerdoodles* When I got married, no one told me that Jorge and I would eventually be able to have an entire conversation without opening our mouths. That instead, all we would have to do is look at each other and an entire conversation can take place. I also had no idea how little a guy could care about my hair.
Chai Snickerdoodles