Oh that crafty goodness
Calling all DIY'ers, have I got a project for you. The May/June 2011 issue of Victoria magazine includes a how-to from potter Maggie Weldon for creating a lace dish that is so beautiful that you'd never guess that the process is so simple.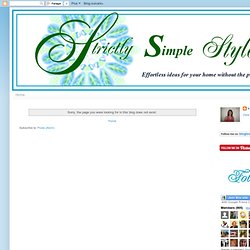 Home » $5 and Under, cheap crafts, From Our Readers, Headline, Tutorials 22 June 2010 54,299 views 12 Comments
Make a Pink Ruffly Umbrella
Make a Recycled Soda Bottle Jewelry Stand
Home » $5 and Under, Accessories, cheap crafts, Headline 22 April 2012 28,950 views 6 Comments by rhonda Happy Earth Day! It's one of our favorite holidays here at DSC, since we are avid recyclers all year 'round.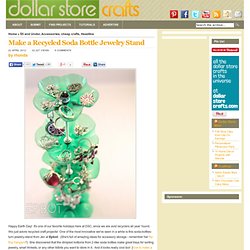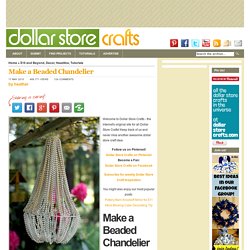 Make a Beaded Chandelier
Welcome to Dollar Store Crafts - the internet's original site for all Dollar Store Crafts! Keep track of us and never miss another awesome dollar store craft idea:
Cell Phone Charging Dock (From Card Box)
Craft Recycled: Cell Phone Charging Station from a Lotion Bottle
by Becky Striepe on March 14, 2012 Ashley over at Make It Love It was tired of leaving her cell phone on the floor while it charged. The phone got grungy, and it was sort of an eyesore. She decided to get crafty and do something about it!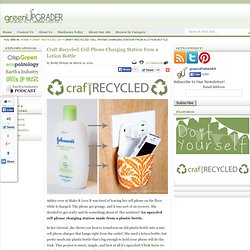 Check out the 31 ways paint chips are used in all kinds of projects!! Some of these you may have seen around blogland others are from Etsy. 1.PaintswatchWall2.SnowmanOrnaments3.cut leaves 4.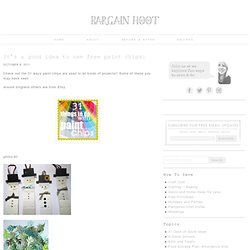 There is something special about the tricks and tips people come up with to turn old or useless objects into something fresh and useful. Turning an old gadget or piece of furniture into something completely new is a great way to extend its life, and here are some of our favorite conversions from the last year. Top 10 Ways to Turn Your Retired Gadgetry into the Technology of the Future With the rapid progression of technology each year, it's easy to accumulate a pile of obsolete gadgets that you just can't bear to get rid of.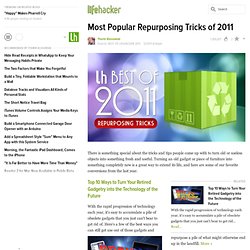 Guest post by Rachael at Talk 2 the Trees. The perfect dress is hard to come by. I like my dresses to be cheap, and long enough. (I'm not a fan of super short dresses!) Cheap and long dresses don't seem to go hand in hand.. so, if you want something done right, you have to do it yourself! Here is a tutorial for a simple yet cute dress.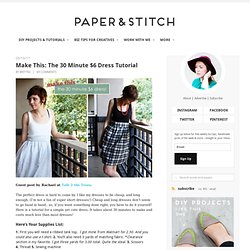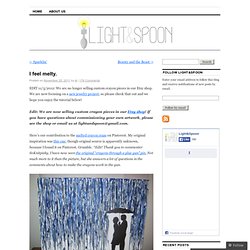 EDIT 11/5/2012: We are no longer selling custom crayon pieces in our Etsy shop. We are now focusing on a new jewelry project, so please check that out and we hope you enjoy the tutorial below! Edit: We are now selling custom crayon pieces in our Etsy shop! If you have questions about commissioning your own artwork, please see the shop or email us at lightandspoon@gmail.com. Here's our contribution to the melted crayon craze on Pinterest.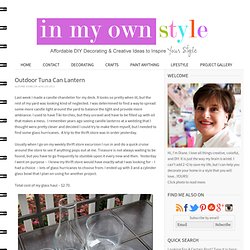 Last week I made a candle chandelier for my deck.
Are you looking for a great, low-cost recycling project to do at home or with a group?This is IT! This is a great way to use last season's team t-shirts or a previous year's event t-shirts!
Cute and quirky wall deco
Tree Wall Decal
One Pearl Button
Is it just me, or does guest posting on Ucreate seem a little like sitting down on the couch with Oprah?
Ucreate: Creative Guest: Nike from Choose to THRIVE
Living With Lindsay — Creating a Beautiful Home, One Glue Gun Burn at a Time
Shabby Blogs
Now that my university is closed for winter holidays, I finally have more free time to do all the crafty things I've been wanting to.
eight-day-of-christmas-8-maids-milking
Better Late Than Never....Anthro Knock Off Lamp Tutorial
Cute & Easy Fabric/Ribbon Bandaids