Appetizers
Panko Mozzarella Sticks! I first discovered panko bread crumbs back in 1999.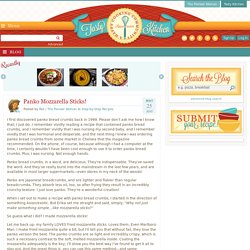 Please don't ask me how I know that; I just do. I remember vividly reading a recipe that contained panko bread crumbs, and I remember vividly that I was nursing my second baby, and I remember vividly that I was hormonal and desperate, and the next thing I knew I was ordering panko bread crumbs from some market in Chelsea that the magazine recommended.
Garlic Shrimp with Basil, Tomatoes, and Pepper Flakes. [Photo: Blake Royer] I'm not sure I'll ever quite tire of the magical combination of garlic and chile—when a recipe begins with a little olive oil and garlic and a pinch of crushed red pepper flakes, I know we're off to a good start.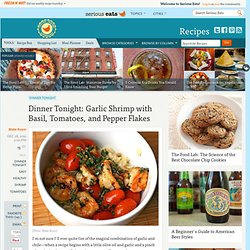 I'm even more inclined when the involved recipe requires about 10 minutes of cooking and hardly any chopping to boot. I pulled this one from So Easy by Ellie Kreiger, which is full of health-conscious recipes that pack a lot of flavor. Pepperoni Pizza Puffs. If I ask my kids what they want for dinner, there's a ninety percent chance they will say pizza.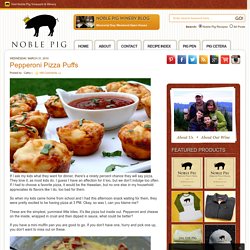 They love it, as most kids do. I guess I have an affection for it too, but we don't indulge too often. French Onion Soup. The last recipe I posted for French Onion soup was from Cook's Illustrated and the soup came out great.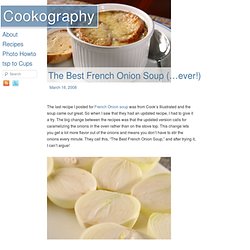 So when I saw that they had an updated recipe, I had to give it a try. The big change between the recipes was that the updated version calls for caramelizing the onions in the oven rather than on the stove top. Garlic and Basil Bruschetta Bites. Finger foods are my favorite kind of food—to eat but not to make.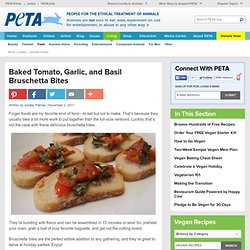 That's because they usually take a bit more work to put together than the full-size versions. Luckily, that's not the case with these delicious bruschetta bites. They're bursting with flavor and can be assembled in 15 minutes or less! So, preheat your oven, grab a loaf of your favorite baguette, and get out the cutting board.
---