DIY
The difference is very subtle - the first fold. The Infinity is folded along the diagonal while the DIY Infinity is folded in half, horizontally. The Infinity starts off as a triangle, whereas the DIY Infinity begins as a rectangle. It seems like a trivial difference, but due to the shape, the Infinity fold works best with square scarves whereas the DIY version can be pulled off on thicker longer scarves.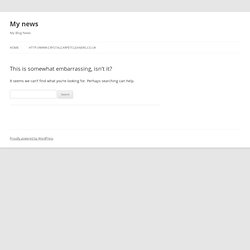 25 Creative Ways to Wear a Scarf
Mermaid Nails | My Take. « Sweet Slice of the Foubister Life
Mermaid Nails | My Take. Posted by eshyfoubister on June 30, 2011 · 3 Comments This is one of most favorite projects of all Time.
How to tie Neck Scarves | 37 Ways to Tie a Scarf | by Scarves
Peony Bow - Bows, Ribbons, and Gift Toppers - Santa's Workshop - MarthaStewart.com
Looking for the Faux Metal Wall Art? Since this project was originally published on The Sitcom in December 2010, it has been my most popular project by far. Who knew that a bunch of toilet paper tubes and an idea would become so big? You can now find the full tutorial and FREE patterns on Suzys Artsy Craftsy Sitcom here: Faux Metal Wall Art I want to personally thank all my readers for making my Faux Metal Wall Art so popular!
Handmadeology's resident product photography pro Mariano, has put together a $12 product photography set up that will help you acheive studio quality product photography . I took this picture in my kitchen. It looks like a photograph I could have done in the studio, using complicated lighting equipment. I did not. Here is a step by step guide showing you how you can to do it. Here's what you'll need for this product photography set up.