URBAN art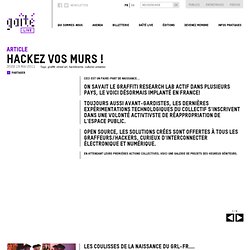 Hackez vos murs !
Les coulisses de la naissance du GRL-FR....
Hompage
BUFF DISS BLOG
Mentalgassi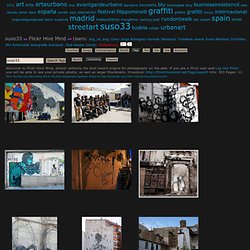 Flickr Hive Mind is a search engine as well as an experiment in the power of Folksonomies .
s Best Photos of suso33 - Flickr Hive Mind -iOSFlashVideo
European Prize for Urban Public Space
DONDI WHITE
Style Wars
Doze Green @ Jonathan Le Vine Galery
El Bocho | Urban Art / Street Art / Tape Art | Berlin -iOSFlashVideo
Vhils - Deconstruction on Vimeo
Galerie de Thom Thom / Hephaestus -iOSFlashVideo
boamistura, graffiti rockers
Amour, violence, gloire et talent -iOSFlashVideo
Pose and Ewok x Ironlak x SuperVision.