Technology Integration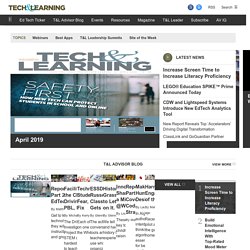 January 15, 2014 Great potential to build background knowledge More » January 15, 2014 Martin Luther King Day is celebrated on the third Monday in January, so you can... More » January 14, 2014 This activity ask the students to plan what should be in a survival pack that wo... More » January 14, 2014 By: Tech & Learning Staff What is the Awards of Excellence program?The Awards of Excellence program has be... More » January 14, 2014 By: The Lightspeed Systems Foundation announces the 2013 Amazing Grant recipients.
STEM Resources for Teachers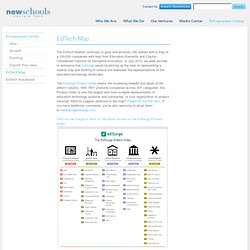 The EdTech Market continues to grow and diversify. We started with a map of a 150-200 companies with help from Education Elements and Clayton Christensen Institute for Disruptive Innovation. In July 2013, we were excited to announce that EdSurge would be picking up the task of representing a market map and working to extend and elaborate the representations of the education-technology landscape. The EdSurge Product Index tracks the increasing breadth and depth of the edtech industry. With 750+ products/companies across 50+ categories; the Product Index is now the largest and most in-depth representation of education technology products and companies.
Build-a-Toy Workshop Posted on December 20th, 2013 by Mary Lord In this hands-on activity, student teams apply the engineering design process to create prototype toys with moving parts.
eGFI – For Teachers » Class Activities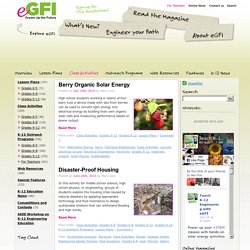 Hello, We launched Ta-da List back in January of 2005 so everyone could have a fast and free to-do list app in their web browser. There wasn't much out there that was good in 2005.