Technology Integration
STEM Resources for Teachers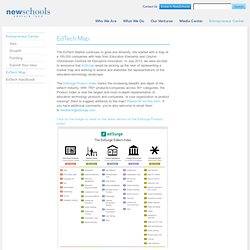 NewSchools is pleased to re-release the K-12 education technology market map in May 2013 for the entrepreneurial, philanthropic, and education communities. This tool provides a visual representation of ventures currently operating in the K-12 education technology market. NewSchools again collaborated with teams from Education Elements and Clayton Christensen Institute for Disruptive Innovation to update the map. This update includes: Approximately 50 new companies added to the mapUpdated information about product offerings, acquisitions, mergers, etcGraphic design refreshRevised categorizations in Data and Talent Management
Build-a-Toy Workshop Posted on December 20th, 2013 by Mary Lord In this hands-on activity, student teams apply the engineering design process to create prototype toys with moving parts.
eGFI – For Teachers » Class Activities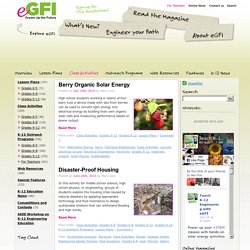 Hello, We launched Ta-da List back in January of 2005 so everyone could have a fast and free to-do list app in their web browser. There wasn't much out there that was good in 2005.