Technology Integration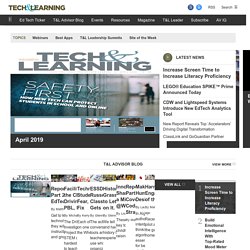 April 18, 2014 Notability lets students choose the best tools to make their notes thorough and ... More » April 18, 2014 This virtual map shows the routes of Paul Revere, William Dawes, and Dr. Samuel... More » April 18, 2014 By: Blackboard and LiveSafe have partnered to expand schools' access to LiveSafe... More » April 18, 2014 By: Lisa Nielsen Social media can provide a great way to engage young people during a trip to mus...
STEM Resources for Teachers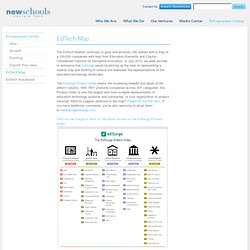 The EdTech Market continues to grow and diversify. We started with a map of a 150-200 companies with help from Education Elements and Clayton Christensen Institute for Disruptive Innovation. In July 2013, we were excited to announce that EdSurge would be picking up the task of representing a market map and working to extend and elaborate the representations of the education-technology landscape. The EdSurge Product Index tracks the increasing breadth and depth of the edtech industry. With 750+ products/companies across 50+ categories; the Product Index is now the largest and most in-depth representation of education technology products and companies.
Snack Bag Assembly Posted on March 25th, 2014 by Mary Lord In this delicious exercise, middle school students in teams of 3 to 5 learn about the field of industrial engineering by creating an assembly line to pack as many snack bags in 2 minutes as possible.
eGFI – For Teachers » Class Activities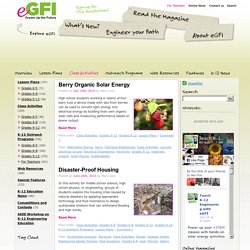 Hello, We launched Ta-da List back in January of 2005 so everyone could have a fast and free to-do list app in their web browser. There wasn't much out there that was good in 2005.