Technology Integration
Pedagogical Technologists
STEM Resources for Teachers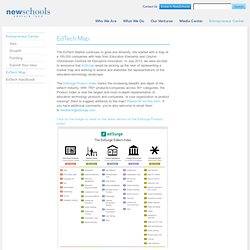 NewSchools is pleased to share this K-12 education technology market map with the entrepreneurial, philanthropic, and education communities. This tool provides a visual representation of ventures currently operating in the education technology market. Funded by the Laura and John Arnold Foundation , NewSchools collaborated with leading experts Michael Horn ( Innosight Institute ) and Anthony Kim ( Education Elements ) to develop the map. NewSchools plans to find an organization that will take on the maintenance and updating of the market map. In the meantime, let us know if there are other organizations that should be added to the map or if you know of updates.
Activity: Robot Basketball Posted on March 18th, 2013 by Mary Lord In this activity, students in grades 5 to 12 learn about accuracy, precision, and simple machines by working in teams to design and build a robotic basketball "player" that can nail a free-throw shot three times in a row.
eGFI – For Teachers » Class Activities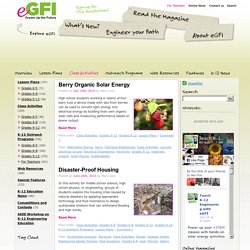 Hello, We launched Ta-da List back in January of 2005 so everyone could have a fast and free to-do list app in their web browser. There wasn't much out there that was good in 2005.