Gardening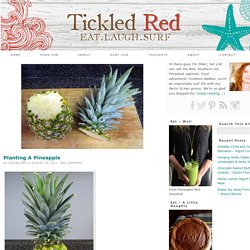 Did y'all know that you can take this and turn it into… This? And that this will eventually produce…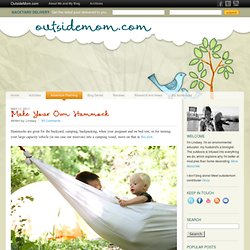 Hammocks are great for the backyard, camping, backpacking, when your pregnant and on bed rest, or for turning your large capacity vehicle (in our case our minivan) into a camping vessel, more on that in this post.
Hammock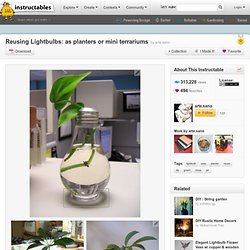 Light bulbs can be recycled in many forms and uses, although is not a new idea, check this site about reusing light bulb for chemical glassware testers , pretty cool, and here's another one using the same idea for a hanging vase and for salt and peeper containers (in french), it can be an excellent gift for Valentines (if you are in to that) or for any other day of the year. Finally back in my country in small town fairs they still use them as targets for shooting with airguns, which is better than just toss them in the trash I guess.
* * Seriously, though… these lovely from – starring and embellished bottles of wine + the flowers of your choice – make such lovely decor for all sorts of occasions… from milestone celebrations like engagment parties and anniversaries to more casual celebrations like summer dinners and wine-and-cheese parties.
Wine Bottle Arrangements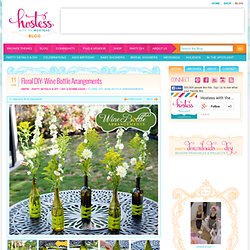 Blooming Bonsai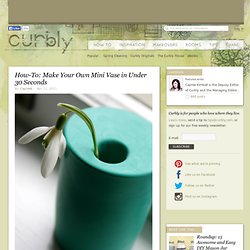 Quick! Can you guess what this tiny bud vase is made from? I'll give you one clue: with the right moves, it can be turned into an animal*.
Tipsy Pots
When you see so many pictures of productive gardens in big backyards, it's easy to forget that gorgeous gardens also happen in small yards and surprising places.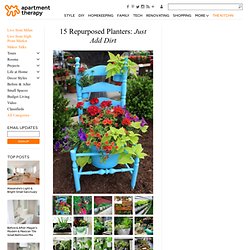 15 Repurposed Planters