Cooking
A few months ago a friend of mine started an email recipe exchange with several of her friends.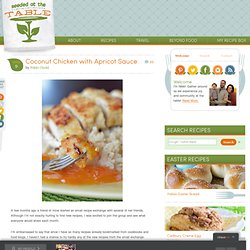 Coconut Chicken with Apricot Sauce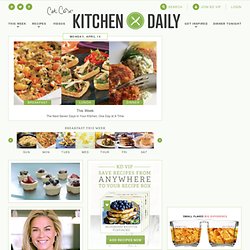 EatingWellIf you're looking for an afternoon pick-me-up and trying to stay on a diet, a good snack can help you stay on track. Research suggests that nutritious snacks can stave off hunger by stabilizing blood sugar -- which may help you eat more sensibly at mealtimes. And when you keep snacks to 100 calories (or less), they can be a dieter's best friend, boosting your energy and keeping you satisfied without tanking your daily calorie tally.
I went to see tUnE-yArDs on Monday night with some friends, and as always we wanted to cook a meal that somehow related to the show we were heading to. Sometimes this is hard to do, but other times it seems to come naturally. Finding culinary inspiration in Merrill's lyrics seemed like it would be tough, but my sister knew what she wanted to make without hesitation.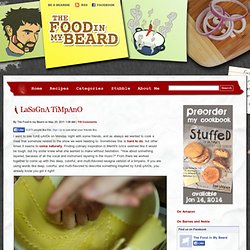 Note: By popular demand, we're featuring this recipe again. Great reports across the board!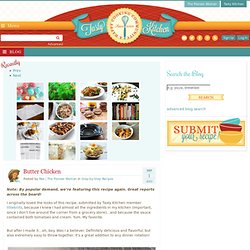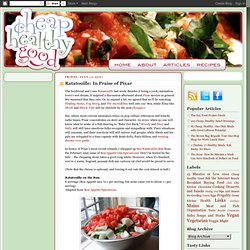 The boyfriend and I saw Ratatouille last week.
Ratatouille
My friend Donna Natale Mason…what can I say other than that Texas is not nearly as colorful without her? She is a vibrant, loud, gorgeous bit of Texas stomping through the snow in Indiana in red cowboy boots.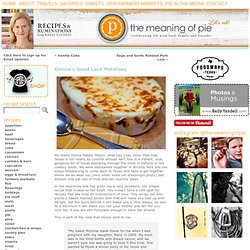 I had an occasion calling for bacon themed food and my mind immediately turned towards the famed bacon mat.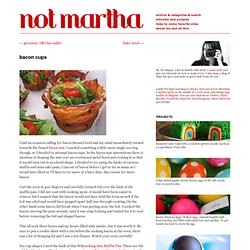 Bacon Cups