EDUCACIÓ PRIMÀRIA ANGLÈS
English Language Teaching Methodology - English Raven
<span><a target="_self" href="/wak.html"> NEW! Adventure Reading </a><br /><a target="_self" href="/LEAP.html"> LEAP Skills Curriculum </a><br /><a target="_self" href="/little-readers.html"> Little Readers Online </a><br /><a target="_blank" href="/talk-it-up-online.html"> Talk it Up! ONLINE</a></span>
ESL EFL teaching techniques for a wide variety of English settings including teaching writing, reading, pronunciation, via multimedia, suggestopedia and teaching theory. How to use Google Translate in an English teaching environment for ESL EFL TESOL teachers and classes. Review of TEFL Uncovered a book helping potential English teachers learn how to teach TEFL abroad.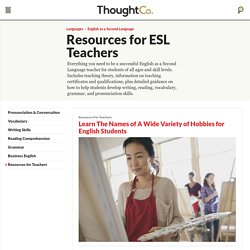 Teaching English as a Second Language Teaching Theories and Techniques
ESL . Kids
Elementary Education - Lesson Plans and Teaching Strategies for Elementary School Teachers
Primary education
Children and teacher in a primary school classroom in Laos An elementary school in California Primary education is the first stage of compulsory education . It is preceded by pre-school or nursery education and is followed by secondary education . In North America , this stage of education is usually known as elementary education and is generally followed by middle school .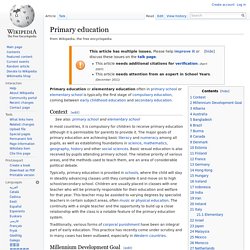 Teachers—preschool, kindergarten, elementary, middle, and secondary
Kindergarten and elementary school teachers need to be able to explain concepts in terms young students can understand. Kindergarten and elementary school teachers must have a bachelor's degree. In addition, public school teachers must have a state-issued certification or license.
Proposition 227--English for the Children