Recipes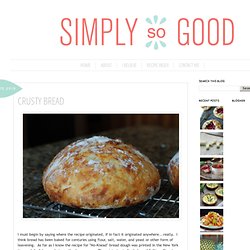 I must begin by saying where the recipe originated, if in fact it originated anywhere...really. I think bread has been baked for centuries using flour, salt, water, and yeast or other form of leavening. As far as I know the recipe for "No-Knead" bread dough was printed in the New York times.
Baker's quest: What makes perfect popovers?
There are times when I cooking a fun project for me - so it doesn't matter how long it takes. Other days, I want something good, but I don't have a lot of extra time to spend. These recipes are good for those busy days. Whole Wheat Bread I won't say that I rely on a bread machine, but sometimes it really comes in handy - like when it's evening and I decide I want a loaf of bread in the morning.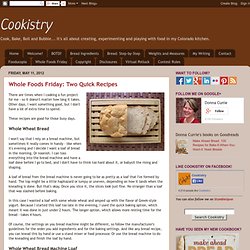 Whole Foods Friday: Two Quick Recipes
Happy New Year! Many of us are thinking about our New Year's resolutions and healthy eating is often at the top of the list. If you are setting a goal to eat healthy in 2012, here are 50 healthy recipes to help you get started. Beverages Easy Strawberry Mango Smoothie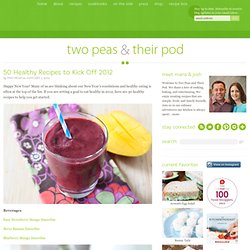 Recipe Index with Printable Grocery Lists
Fresh Food Friday: 50 Easy and Delicious Chicken Breast Recipes
Linda's Low Carb Menus & Recipes - Meatless Recipes
OMG Chicken | Recipe Ideas | Modern Mom Meals
4 skinless, bone-in chicken thighs (about 1 ½ pounds) 2/3 cup low-fat buttermilk
Ellie Krieger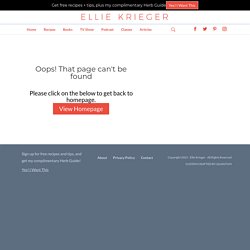 Preservation Guide: How to Freeze Herbs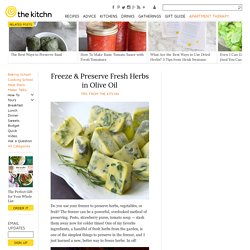 Do you use your freezer to preserve herbs, vegetables, or fruit? The freezer can be a powerful, overlooked method of preserving. I wrote an article for that appears this month in the July/August issue, all about preserving the good foods of summer by using the freezer. Pesto, peach puree, tomato soup — stash them away now for the winter! One of my favorite ingredients, a handful of fresh herbs from the garden, is one of the simplest things to preserve in the freezer, and I just learned a new, better way to freeze herbs: In oil!
Featuring 325 FREE Salad Dressing Recipes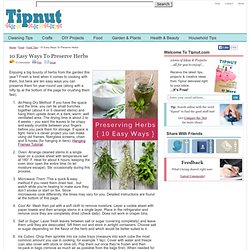 Enjoying a big bounty of herbs from the garden this year? Fresh is best when it comes to cooking with them, but here are ten easy ways you can preserve them for year-round use (along with a nifty tip at the bottom of the page for crushing them fast). Air/Hang Dry Method : If you have the space and the time, you can tie small bunches together (about 4 or 5 cleaned stems) and hang them upside down in a dark, warm, well ventilated area. The drying time is about 2 to 4 weeks – you want the leaves to be crispy and easily crumble between your fingers before you pack them for storage. If space is tight, here's a clever project you can make using old frames, fiberglass screens, chain and S hooks (for hanging in tiers): Hanging Frames Tutorial . Oven : Arrange cleaned stems in a single layer on a cookie sheet with temperature set at 180° F.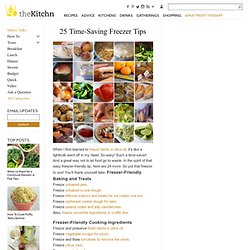 When I first learned to freeze herbs in olive oil , it's like a lightbulb went off in my head. So easy! Such a time-saver!
25 Time-Saving Freezer Tips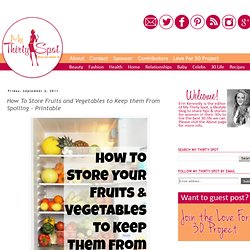 I have been trying to eat healthier lately, and with that come a lot of veggies and fruits.
how to: kick the can (of beans) I know many of you Budget Byters already cook your own beans but I wanted to make this post for all of the newbies out there. Beans are one of the most economical and nutritious foods available so I try to use them in recipes as often as possible. Canned beans are quick and convenient but with a little planning ahead, dry beans can be just as easy and HALF the cost of canned. Many people (including myself) shy away from cooking dry beans because it seems like such a daunting chore with the overnight soaking and hours of cooking.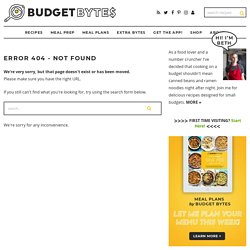 kick the can (of beans)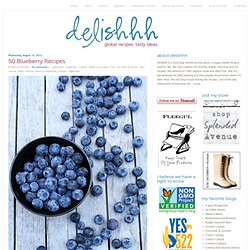 50 Blueberry Recipes » Delishhh
Wednesday, August 15, 2012 Are you running out of ideas of what to do with all those blueberries? There are blueberries everywhere, in the store, farmers market, in your garden maybe.
Almond is delicious and versatile Almond milk is not just for vegans or people with dietary issues, though it certainly can help them through. When I had to go off dairy completely when my children were infants, I depended on almond milk to feel like I was eating normally.
Cooking with almond milk
There is nothing easy about making most of your meals from scratch. I don't care who you are, or how long you've been cooking and how much you love it, at the end of the day we all would love to put our feet up and have food delivered to our doorstep or swing through the drive-thru.
Sunday Night Prep to Eat Clean All Week
EASY SPICED PUMPKIN MUFFINS « Our Waco Life
For the cupcakes
Ellie Krieger
We're talking about kitchen essentials all month. Last week we talked about recipes to know by heart , but this week we're going even more basic: Essential building blocks of weeknight meals. These are the staples (and skills) you use to build a meal — the roasted vegetables for a sandwich, the strips of chicken breast to top a salad, the fluffy couscous you eat with chickpea stew.
15 Essential Building Blocks for Quick Weeknight Meals
Superfast Recipes: 20-Minute Cooking
25 Quick Dinner Recipes in 20 Minutes or Less
10 Vegan Sources of Protein
10 Things to Cook in a Muffin Tin
Clean Eating Recipes