House Bits
DIY
Home Decor. Peanutbutterdynamite. Fantasy Forest Tree House. 8:57pm | Aug 21st, 2010 If this looks large to you, imagine how big it would seem to someone half your size or smaller.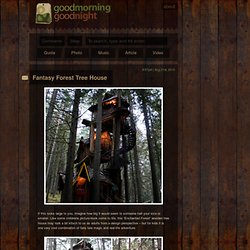 Like some childrens picture-book come to life, this 'Enchanted Forest' wooden tree house may look a bit kitsch to us as adults from a design perspective – but for kids it is one very cool combination of fairy tale magic and real-life adventure. Held up by a combination of wooden beams and actual tree trunks, a spiral staircase connects this series of interdependent levels to effectively create a single (narrative) structure out of a number of semi-autonomous rooms and floors along the way.
Each platform affords places to play as well as increasingly interesting views of the surrounding treescapes. -Via Dornob. Nu in vtwonen. Vtwonen » Magazine » Nu in vtwonen Deze maand: vtwonen 289 lente-ideeën Geef je huis nú die frisse voorjaarslook met kleur, dessins en heel veel wit + 58 pagina's binnenkijken!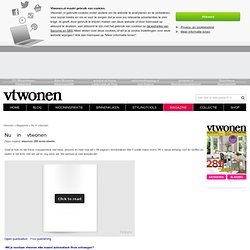 Met 5 snelle make-overs, 50 x nieuw behang, verf én stoffen en baden in het licht: met wit, wit en nog eens wit. We wensen je veel leesplezier! Open publication - Free publishing. Good reads: vtwonen. Posted by victoria //// 10 Comments the issue of vtwonen is out, and it's got a magalogue. that's something fairly new, but this one from dutch magazine vtwonen is online (and also an app), and to shop you simply click on the little hearts in the images. mind you, the whole thing is in dutch, but i still found the images most inspiring.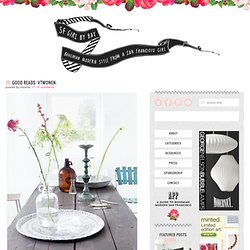 The vtwonen house collection is all there — New furniture and accessories, great basics with a twist and two living styles: soft and industrial — all together in the magalogue and in this new issue of vtwonen. A Child's Bed Designed for Bedtime Stories. Cleaning File. Nest Rest. Mmm Cozy Beds. Open-plan hallway | French Provencal barn house tour. Best Dorm Room Plants - Plants for College Dorm Rooms. Paris apartment: Q + A | pia jane bijkerk. Wow, i'm wrapped with the response from the before and after, thanks guys!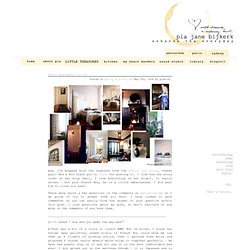 And a BIG thank you to Grace for posting it. I love how the story looks on her blog (well, I love everything on her blog!) , it really shines – but poor French Boy, he is a little embarrassed… I did warn him to close his eyes! There were quite a few questions in the comments on design*sponge so I am going to try to answer them all here. Adore Home magazine - Read. Wedding Invitations, Envelopes, Stationery, Crafts | Paper Source Stationery Stores. Coolest Halloween Decorations EVER! From Bookshelves to Bedrooms A Roundup of Neat & Beautiful Spaces. Hug Me Harry | Beautiful Giftware delivered to your door.
Dessert or lunch no 69 by villarrealceramics. Armchair Neat Freak : Library. Yep.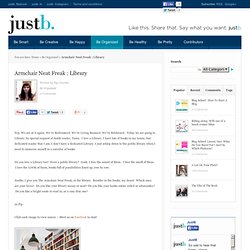 We are at it again. We've Bedroomed. We've Living Roomed. Small spaces, friendly faces (9 Photos) Love mae | home. Armchair Neat Freak : Kitchen. I know for a fact that January is the time when everyone turns their homes upside down in an organizational tornado.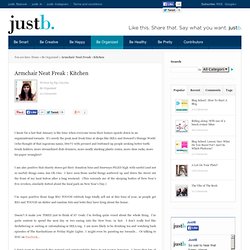 It's surely the peak neat freak time at shops like IKEA and Howard's Storage World (who thought of that ingenious name, btw?!) With pressed and buttoned up people seeking better tooth brush holders, more streamlined dish drainers, more neatly stacking plastic crates, more shoe racks, more loo paper wranglers? Top Ten Most Nutritious Vegetables and How to Grow Them in Your Garden. A perfectly ripe, juicy tomato, still warm from the sun.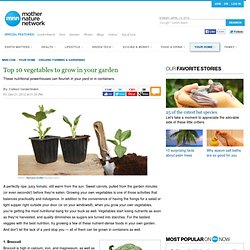 Sweet carrots, pulled from the garden minutes (or even seconds!) Before they're eaten. Growing your own vegetables is one of those activities that balances practicality and indulgence. In addition to the convenience of having the fixings for a salad or light supper right outside your door (or on your windowsill), when you grow your own vegetables, you're getting the most nutritional bang for your buck as well. NINJABREAD MEN™ Great space ideas for a two-room apartment (about 22 photos)
---