Healthy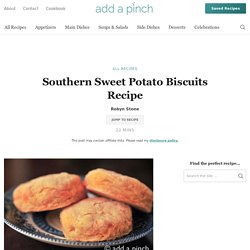 Southern Sweet Potato Biscuits Recipe
My sister and I would hop off of the school bus at the end of the driveway to see Grandmother standing at the top of the drive waving to us. We didn't have huge backpacks like the kids now have, so we'd shift our books around as we raced each other up the driveway to see which one would be the first to get our afternoon hugs. Like she always did though, she'd tuck one of us under one arm and the other one under the other arm and give us a great big hug at the same time.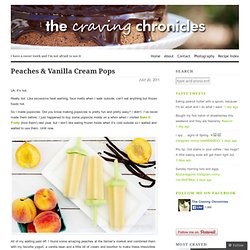 Uh, it's hot. Really hot.
Peaches & Vanilla Cream Pops « The Craving Chronicles
Healthy Granola Bars
This summer has been great for me in the motivation department.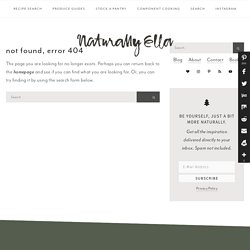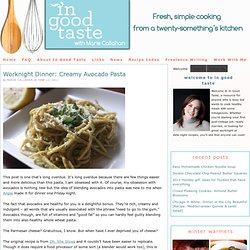 This post is one that's long overdue. It's long overdue because there are few things easier and more delicious than this pasta.
kale and pomegranate salad | Fed and Fit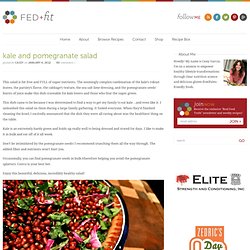 This salad is fat free and FULL of super nutrients. The seemingly complex combination of the kale's robust leaves, the parsley's flavor, the cabbage's texture, the sea salt lime dressing, and the pomegranate seeds' bursts of juice make this dish craveable for kale lovers and those who fear the super green.
What Are You Eating This Weekend? Here's a Salad Idea I'm Excited About (Yes, SALAD): Vitamin G: Health & Fitness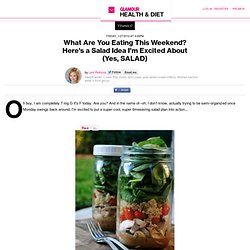 Oh boy, I am completely T-ing G it's F today.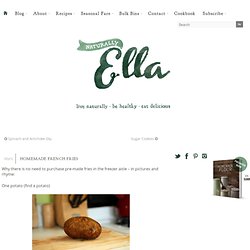 Why there is no need to purchase pre-made fries in the freezer aisle – in pictures and rhyme:
...pretty...balanced...
keep it skinny
Happy New Year!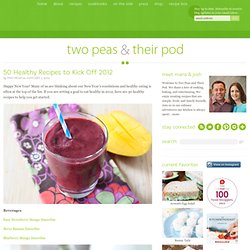 More Infographics on Good