Healthy
Southern Sweet Potato Biscuits Recipe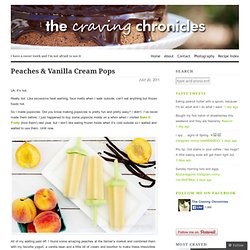 Uh, it's hot. Really hot. Like excessive heat warning, face melts when I walk outside, can't eat anything but frozen foods hot. So I made popsicles. Did you know making popsicles is pretty fun and pretty easy? I didn't.
Peaches & Vanilla Cream Pops « The Craving Chronicles
Healthy Granola Bars
This summer has been great for me in the motivation department. I have gotten back in the habit of going to the gym every morning before class (ugh… summer school), not eating late night snacks, and not grazing on food throughout the day. One thing I have noticed though is halfway through my first class in the morning, I get really hungry. In the past, I have always turned to granola bars at about 10 a.m.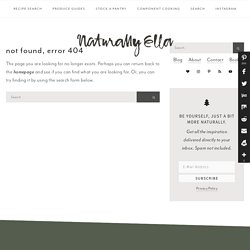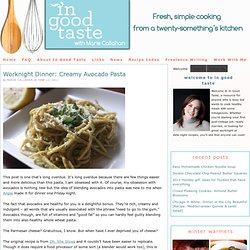 This post is one that's long overdue. It's long overdue because there are few things easier and more delicious than this pasta. I am obsessed with it. Of course, my obsession with avocados is nothing new but the idea of blending avocados into pasta was new to me when Angie made it for dinner one Friday night. The fact that avocados are healthy for you is a delightful bonus. They're rich, creamy and indulgent – all words that are usually associated with the phrase "need to go to the gym."
kale and pomegranate salad | Fed and Fit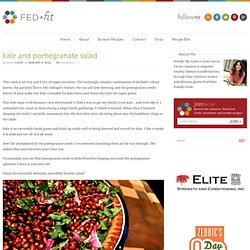 This salad is fat free and FULL of super nutrients. The seemingly complex combination of the kale's robust leaves, the parsley's flavor, the cabbage's texture, the sea salt lime dressing, and the pomegranate seeds' bursts of juice make this dish craveable for kale lovers and those who fear the super green. This dish came to be because I was determined to find a way to get my family to eat kale …and even like it. I unleashed this salad on them during a large family gathering. It fooled everyone. When they'd finished cleaning the bowl, I excitedly announced that the dish they were all raving about was the healthiest thing on the table.
What Are You Eating This Weekend? Here's a Salad Idea I'm Excited About (Yes, SALAD): Vitamin G: Health & Fitness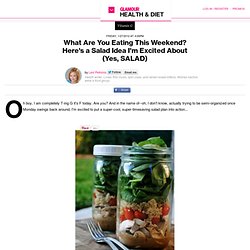 Friday, 1/27/2012 at 4:00PM by Lexi Petronis Email meHealth writer. Loves '80s music, spin class, and velvet-nosed kittens. Wishes nachos were a food group.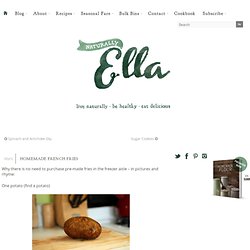 Why there is no need to purchase pre-made fries in the freezer aisle – in pictures and rhyme: One potato (find a potato) Two potato (cut the ends off) Three potato (cut slices)
...pretty...balanced...
keep it skinny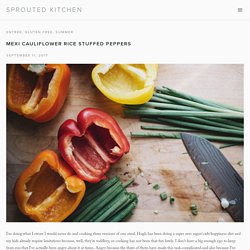 "It's funny: I always imagined when I was a kid that adults had some kind of inner toolbox full of shiny tools: the saw of discernment, the hammer of wisdom, the sandpaper of patience. But then when I grew up I found that life handed you these rusty bent old tools - friendships, prayer, conscience, honesty - and said 'do the best you can with these, they will have to do'. And mostly, against all odds, they do."
Happy New Year! Many of us are thinking about our New Year's resolutions and healthy eating is often at the top of the list. If you are setting a goal to eat healthy in 2012, here are 50 healthy recipes to help you get started. Beverages Easy Strawberry Mango Smoothie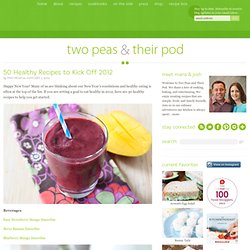 Food Pyramid Submissions