Inspiration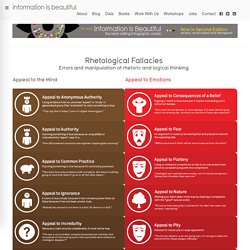 Buy a printable PDF in English and in French. Read the French version – Thanks to Gilles Peyroux. See a text-only version http://bit.ly/rhetological We've now has Rhetological translated into German, Italian and Spanish.
The Opposite of Love is Indifference
This is a bit off topic for this blog so I'll keep it short and sweet. Note: I'm not trying rip on other social sites and take a beat down from their supporters (even though I probably will regardless). I use and enjoy all the sites mentioned in this post. This is merely an expression of personal preference. Different strokes for different folks, or so they say.
5 Reasons StumbleUpon is by Far the Coolest Social Site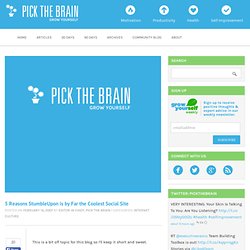 Love How You Love Me
WOW Stories (wowzone.com) Wish Only Well WOW Classic, inspirational, amazing stories
Learning the Status Quo Start with a cage containing five monkeys. In the cage, hang a banana on a string and put stairs under it. Before long, a monkey will go to the stairs and start to climb towards the banana. As soon as he touches the stairs, spray all of the monkeys with cold water. After a while, another monkey will make an attempt with the same response - all of the monkeys are sprayed with cold water.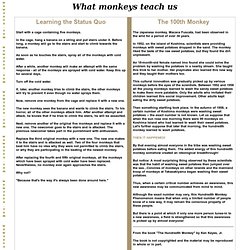 What monkeys teach us (wowzone.com) WOW stories Wish Only well
If you've ever been convinced by a salesperson that you truly wanted a product, done something too instinctively, or made choices that seemed entirely out of character, then you've had an idea planted in your mind. Here's how it's done. Note: We've gotten a lot of emails about how to do this in specific situations. Although some of those situations have been legitimate, this post was written to teach you to detect these tactics rather than use them on others. If you want a good way to convince people to do what you want that doesn't involve the dark side of manipulation, read this.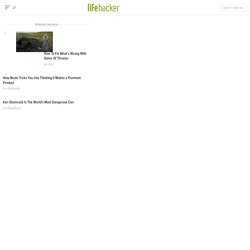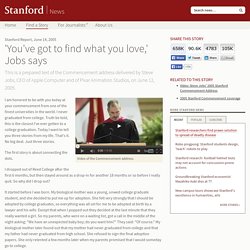 Video of the Commencement address. I am honored to be with you today at your commencement from one of the finest universities in the world.