Tips
Practical Tips. Self Improvement. To Improve Yourself. Are you someone who likes to grow?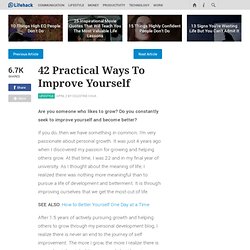 Do you constantly seek to improve yourself and become better? If you do, then we have something in common. I'm very passionate about personal growth. It was just 4 years ago when I discovered my passion for growing and helping others grow. At that time, I was 22 and in my final year of university. 20 Page Research Paper in Under a Day. Posted on: 10 Cado 7:0 - 5.27.29 So you've procrastinated again.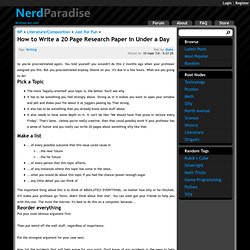 You told yourself you wouldn't do this 2 months ago when your professor assigned you this. But you procrastinated anyway. Shame on you. ... say I LOVE YOU. Determine Happiness. Photo: meddygarnet Happiness is, by nature, a subjective quality with a definition like a moving target.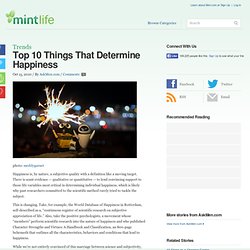 There is scant evidence — qualitative or quantitative — to lend convincing support to those life variables most critical in determining individual happiness, which is likely why past researchers committed to the scientific method rarely tried to tackle the subject. Make Life Simple Again. Email When we were young life was easier, right?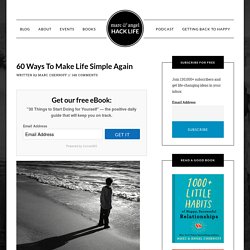 I know sometimes it seems that way.
---