Egaucher
Egaucher
The secrets of Grand Central Terminal train station - interactive | Travel
Nearly 750,000 people pass through New York's Grand Central every day, making it one of the largest and busiest stations in the world. But even a place like Grand Central has its secrets. To celebrate its 100 years in service, we've collected on social media some tips and facts about Grand Central from the people who know it best. To begin, hover over the image and click one of the red dots.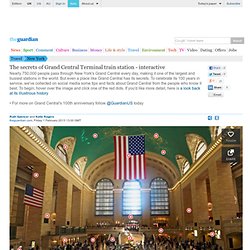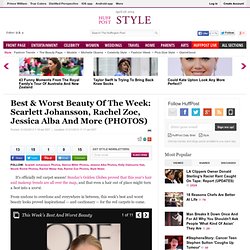 Best & Worst Beauty Of The Week: Scarlett Johansson, Rachel Zoe, Jessica Alba And More (PHOTOS) - The Huffington Post
It's officially red carpet season! Sunday's Golden Globes proved that this year's hair and makeup trends are all over the map , and that even a hair out of place might turn a best into a worst . From undone to overdone and everywhere in between, this week's best and worst beauty looks proved inspirational -- and cautionary -- for the red carpets to come.