Funny stuff
<No_One> Damn my land mine collection is gone.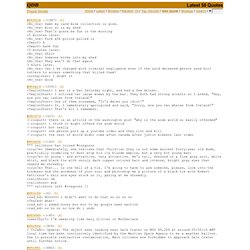 QDB: Latest 50 Quotes
Texts From Last Night
sms de la nuit dernière
Dear blank, please blank.
Bienvenue DTC
Vie de merde : Vos histoires de la vie quotidienne
Taulard.net | Humour | Liens | Vidéos
Epic Fail Funny Videos and Funny Pictures
Failbook - Funny Facebook Status Messages ( Failbooking )
Most Upvoted 1945 votes The Guys in the Collars Don't Appreciate Ms.