Funny stuff
<No_One> Damn my land mine collection is gone. <No_One> Also so is my shed <No_One> That's gonna be fun in the morning 15 minutes later. <No_One> Fuck afk police pulled in <Dwarf> k <Dwarf> have fun 10 minutes later. <No_One> Shiit <No_One> Someone broke into my shed <No_One> They won't do that again 3 hours later.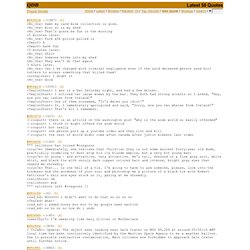 QDB: Latest 50 Quotes
Texts From Last Night
sms de la nuit dernière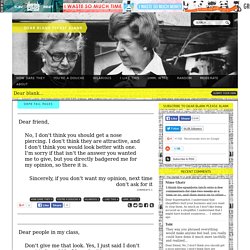 Dear school system, Please consider adding a mandatory class in basic logical argumentation. A lot of people apparently need lessons on things like burden of proof. Sincerely, Tired of "here's my stance, now prove me wrong"
Dear blank, please blank.
Bienvenue DTC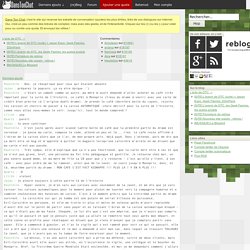 Dans Ton Chat, c'est le site qui recense les extraits de conversation (quotes) les plus drôles, tirés de vos dialogues sur internet. Oui, c'est un peu comme des brèves de comptoir, mais avec des geeks, et de l'interactivité. Cliquez sur les (+) ou les (-) pour voter pour ou contre une quote.
Vie de merde : Vos histoires de la vie quotidienne
Taulard.net | Humour | Liens | Vidéos
Epic Fail Funny Videos and Funny Pictures
Failbook - Funny Facebook Status Messages ( Failbooking )