Web-Editors
The eXe project developed a freely available Open Source authoring application to assist teachers and academics in the publishing of web content without the need to become proficient in HTML or XML markup. Resources authored in eXe can be exported in IMS Content Package, SCORM 1.2, or IMS Common Cartridge formats or as simple self-contained web pages. eXe grew out of the New Zealand Government Tertiary Education Commission's eCollaboration Fund and was led by the University of Auckland, The Auckland University of Technology, and Tairawhiti Polytechnic. It was later supported by CORE Education, a New Zealand-based not-for-profit educational research and development organisation. It has also been greatly assisted by a global group of participants and contributors.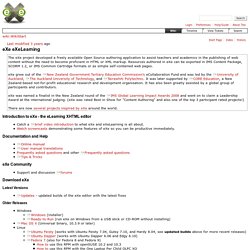 Update: Drupal 6.0 Beta 4 is available now! With another month of active beta testing, our code is growing more stable by the day. Since Drupal 6 beta 2 was released, we have committed over 180 fixes to the Drupal 6.x code, so we are proud to announce the release of the third beta version of Drupal 6.x for your testing. This beta version includes usability improvements and lots of bug fixes for issues which the testers encountered.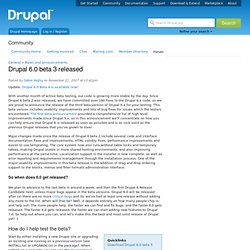 6.0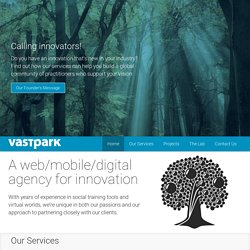 If you are ready to get your big idea off the ground, we can help you from start to finish. Whether you are seeking to provide a specific training experience or you need a global roll-out platform to help lots of organizations adopt your big idea, we can provide you with the support and expertise you're needing to compliment your team: 360 degree strategic thinking, design, 3D, training content, video content and web & mobile development. Our partnering style is to alignment our team with yours so that everyone is highly motivated and working together effectively.
" It's a way our clients can get to know us and see our culture without physically visiting the store. I couldn't believe I got the site up and running over one weekend." " I have been an entrepreneur for many, years, but suddenly my art licensing is really coming together and I need to have a simple, bold statement about my art. My Weebly site fits that vision for me." " It surprised me how quick it was to put the site together. It only took me a leisurely evening of clicking around on the site, while sitting in front of the TV, to get it up and running.