Games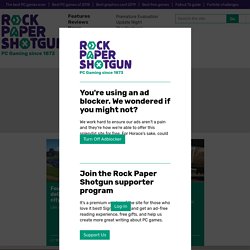 By Adam Smith on April 4th, 2014 at 9:00 pm. Currently in alpha, Gang Beasts is free to download and you should grab it right now. It's a surprisingly nuanced multiplayer beat 'em up that combines playgrounds packed with perilous physics and a control scheme that makes combat a sequence of shoving, grappling and tripping over your own fists. Rounds often come to a halt as the last Beasts standing collapse into a meat grinder together, unsure who is pushing toward and who is pulling away. It's already a wonderful game, both hilarious and intelligently designed, but rather than simply praising its silliness, I've been thinking about how the whole thing works and why it's satisfying, while also looking at the possibilities that the future of jelly-combat holds. Read the rest of this entry »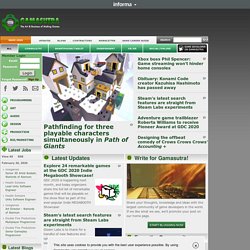 Titanfall: Why Respawn is punishing cheaters Respawn has begun to exclude Titanfall cheaters from the general player population. We speak with network engineer Jon Shiring and community manager Abbie Heppe to find out more. Blog: $5B in one year? Try one quarter, as game industry acquisitions heat up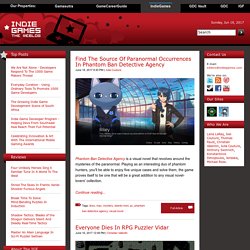 IndieGames.com - The Weblog
[by Leigh Alexander] Not all that long ago, your average game developer was likely to be defined by one key trait: Obsessiveness. Job postings sought those willing to "eat, breathe and sleep" games -- shorthand, basically, for the willingness to work long and unreasonable hours and to have an internal lexicon so broad that one's almighty 'cred' would be beyond reproach. The industry ecosystem has permanently changed, though.
Compulsion is a dubious sort of pleasure, but it's what action-RPGs excel at. With their slow levelling curves, gradually unlocking skills and swelling hordes of foes, Diablo, Titan Quest, Torchlight and now Path of Exile all aim to ensnare rather than instantly delight. The 15-year-old formula has barely evolved, but is still effective. You must always start in rags, punching zombies with your bare fists in some gloomy town, because any grander beginning would curtail your slow ascent to godhood. A start anywhere more glamorous than a dark field or Path of Exile's grey beach would lessen the triumphant moment 12 hours later when you annihilate a 20-strong giant spider brood and think back to those first moments.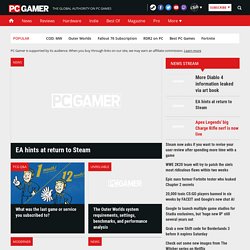 Brainy Gamer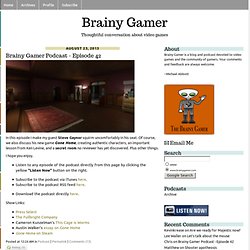 The term 'genre' eventually becomes pejorative because you're referring to something that's so codified and ritualized it ceases to have the power and meaning it had when it first started. --Christopher Nolan Here's what we think we know about genre: it limits creativity. It binds artists to tried-and-true formulas and encourages derivative work. A creator must be free to follow her muse, unhindered by prescriptive rules. An artist working on a genre-bound project is like a caged bird.