Moon
Location Selection for Sunrise Sunset Calendar. 'Dancing lights' draw thousands to frozen north. (CNN) -- Winter travelers trek thousands of miles to the frozen north each year seeking the sky's "dancing lights," which provoke awe, excitement and, some say, sex.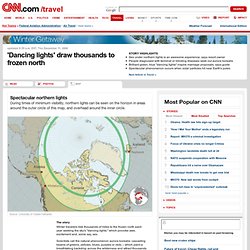 CNN iReporter Bruce Barrett shot this rare red aurora in Canada's Whitehorse, Yukon. Scientists call the natural phenomenon aurora borealis: cascading beams of greens, yellows, blues, purples or reds -- which paint a breathtaking backdrop across the wilderness and attract thousands of tourists annually. "Usually it starts slowly as kind of a hazy greenish color -- like a mist -- building up in frequency dancing across the sky ... and to me that's religion," said photographer Dave Brosha of Yellowknife, Northwest Territories, who's seen more than 100 Canadian auroras. USATODAY.com. Moon Phases Calendar / Moon Schedule. This moon phases calendar tool or moon schedule is an easy way to find out the lunar phase for any given month.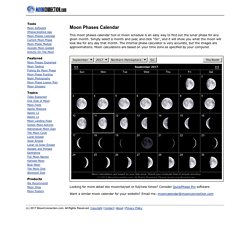 Simply select a month and year, and click "Go", and it will show you what the moon will look like for any day that month. The internal phase calculator is very accurate, but the images are approximations. Moon calculations are based on your time zone as specified by your computer. Looking for more detail like moonrise/set or full/new times? Tonight. Before going to bed on the night of April 15, look for the moon to shine between the planets Mars and Saturn..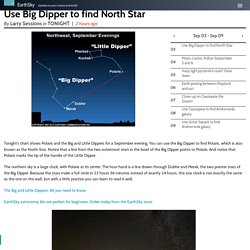 What is the ecliptic? Or if you're an early riser, look for the moon between Mars and Saturn before dawn April 16. Every year around the middle of April, time by the sun and time by the clock agree. Current Moon Phase.
---