Food
50 Amazingly Helpful Time-Tested Tips for the Kitchen. You know all of those helpful kitchen-related suggestions that old-timers are so willing to share with the younger generations?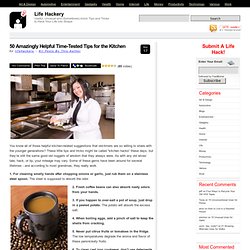 These little tips and tricks might be called "kitchen hacks" these days, but they're still the same good old nuggets of wisdom that they always were. As with any old wives' tale, hack, or tip, your mileage may vary. Some of these gems have been around for several lifetimes - and according to most grandmas, they really work. 1. Flavor Substitutions | McCormick® Live deliciously™ Yay Omlets! Wait What? Jimmy Ruska's Blog Funny Pictures Hardest game ever 2Crazy art by GlennzWho needs PhotoshopFun with Pie Charts4chan and the Dark KnightFunny Baby PicturesDangerous JobsWeird Cat is WeirdA Joggers NightmareGuys Vs Girls in the MorningsSee all 41 postsFunny Pictures RSS.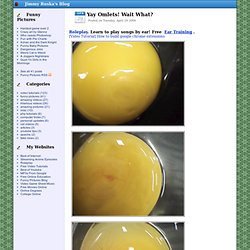 Gummi Bear Surgery. Gummy.jpg (JPEG Image, 1861x1029 pixels) - Scaled (79%) Two Foods. Foods to Improve Moods. While that tub of ice cream in the back of the freezer may be what you crave when you're feeling blue, there is a long list of other (healthier!)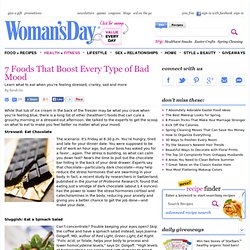 Foods that can cure a grouchy morning or a stressed-out afternoon. We talked to the experts to get the scoop on what to eat to make you feel better no matter what your mood. Stressed: Eat Chocolate. Calories in Various Foods.
What-Beer-Should-I-Drink.jpg (JPEG Image, 600x1800 pixels) Recipies.
---