Framework JS
Product Overview - Cross-platform hybrid mobile app development - Icenium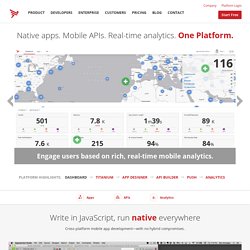 We handle device and OS compatibility.
remi-grumeau/emy
HTML5 Enterprise Application Architecture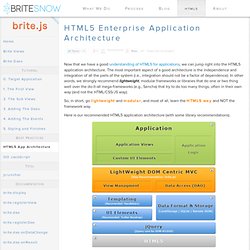 Now that we have a good understanding of HTML5 for applications, we can jump right into the HTML5 application architecture. The most important aspect of a good architecture is the independence and integration of all the parts of the system (i.e., integration should not be a factor of dependence).