Copyright & Licensing
WARNING: Non-USPTO Solicitations May Resemble Official USPTO Communications Be aware that private companies not associated with the USPTO often use trademark application and registration information from the USPTO's databases to mail or e-mail trademark-related solicitations (samples of non-USPTO solicitations included). First-Time Filers, Start Here Trademark Educational Outreach Program SelectUSA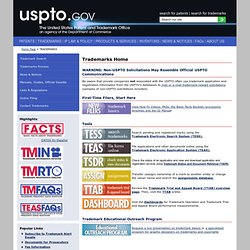 www.centerforsocialmedia.org/sites/default/files/free_use_1.pdf
Code of Best Practices in Fair Use for Online Video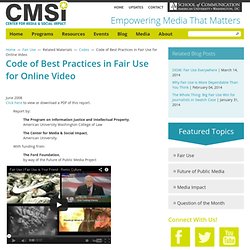 June 2008Click here to view or download a PDF of this report. Report by: The Program on Information Justice and Intellectual Property,American University Washington College of LawThe Center for Media & Social Impact,American University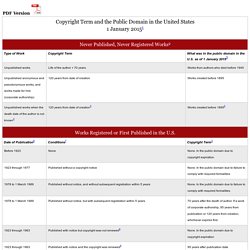 Notes 1. This chart was first published in Peter B.
Copyright Term and the Public Domain in the United States
Our public copyright licenses incorporate a unique and innovative "three-layer" design. Each license begins as a traditional legal tool, in the kind of language and text formats that most lawyers know and love. We call this the Legal Code layer of each license.
Creative Commons Licenses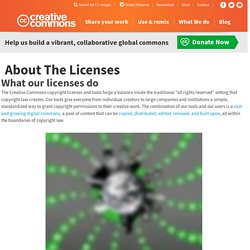 Public domain photos
Learn how to identify public domain photos. Public domain photos? Those are any photos posted on the Web, right? Wrong.