ToPSites
textlog.de ist eine Sammlung historischer Texte und Wörterbücher mit Schwerpunkt Philosophie, Kunst und Ästhetik. Die in dem Projekt enthaltenen Online-Ausgaben sind neu überarbeitet und editiert. Derzeit stehen über 41000 Seiten zur Lektüre und Recherche zur Verfügung. Die Sammlung wird ständig aktualisiert und erweitert. NEU: Jacob Voorhoeve: Homöopathie in der Praxis (1908)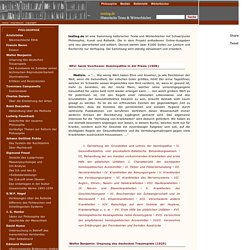 The List Blog
Top 14 Pictures Sold for over $1 Million Dollars In 1825, French inventor Nicephore Niepce produced the world's first known photograph. Since that time a large number of photojournalists have turned photography into an art form. As we enter the 21st century, old pictures are becoming rare and highly valued. Since 2010, eight separate photographs have sold at auction for over $1 million.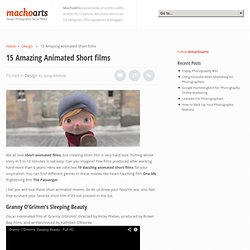 We all love short animated films, but creating short film is very hard task. Putting whole story in 5 to 10 minutes is not easy. Can you imagine? Few films produced after working hard more than 6 years! Here we collected 15 dazzling animated short films for your inspiration.
Great Barrier Reef - [Satellite View, FlexiJourney Travel]
DARWIN AWARD: Newcastle Icicle (31 March 2013, Newcastle, England) Investigative journalism reaches a new "low" when a reporter freezes to death in an effort to get inside the lives of those who sleep rough... DARWIN AWARD: Smokin' Hot Sauce! Thinking he was drinking alcohol, Gary picked up a salsa jar and took a swig of gasoline.