Digital Painting Tutorials
MrJonHodgson's Channel. Upload jonhodgson.com Subscription preferences Loading...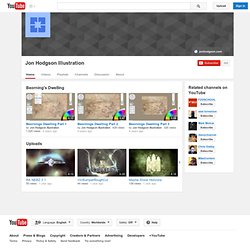 Working... Home. FZDSCHOOL's Channel. Targete's NEWS. Umbrella Sky. FacesAt this point, I started sketching out the character's face, which was going to be one of the most important aspects of the image.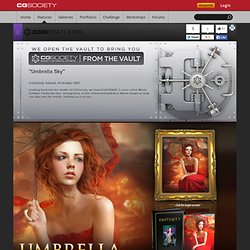 I usually paint confident and provocative expressions, but this time I wanted the girl to be young, subtle and dreamy. At first I pushed the face I initially sketched further, but also sketched an alternative. The one on the left proved to be a bit too modern and concentrated, and so I decided to stick with the original. APB Whistler Step by Step by ~arnistotle. Turn a Picture of Your Face into a Glamorous Digital Painting - Photoshop Tutorial. Step 1 To start softening the hair you need to have in mind: - How to use the smudge tool properly (this includes changing shape, hardness and strength and adequate them to the piece you're working on); - To delimit parts of the hair that invisibly form a line shape (pieces of the hair); - Smudging pieces at a time, not all at once; If you're not so good with those, it's not a big deal, just keep reading.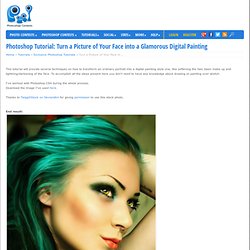 Tutorials. Step 1: Line art I've always been fascinated by realism, and because of this it is really important to me that the base line-art sketch has got proper proportions.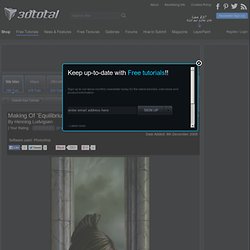 I usually use the old trick by putting a grid on top of a reference photo I've shot, and then I copy the same grid onto a blank canvas and start drawing grid by grid from what I see on the reference photo. I make sure to keep the grid on a separate layer so that I easily can remove the grid at a later stage, and also keep the drawing on a separate layer underneath the grid. Step 2: Blocking in, and grey scale shading Once I have the line art version ready, I delete the layer with the grid, and then I make another layer behind the line art drawing which I fill with one grey scale colour using a hard brush.
3D Total - The cg artists home page. Digital Painting Video Podcast Bobby Chiu | digital audio. *Buy a new .COM, get one new .INFO for FREE for 1st year only.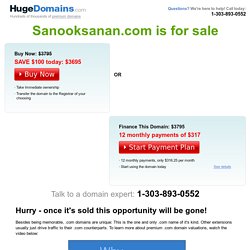 Not valid on renewals or transfers. Plus ICANN fee of 18¢ per domain per year. † Good for one 1-year registration of any available .COM, .US, .BIZ, .INFO, .NET or .ORG **New .COs, first year only. Offer ends 7/31/2012. ‡ Annual discounts available on NEW purchases only. GoDaddy.com is the world's No. 1 ICANN-accredited domain name registrar for .COM, .NET, .ORG, .INFO, .BIZ and .US domain extensions. Source: RegistrarSTATS.com. Mozilla Firefox.
Introduction It's very crucial for a creator to foresee the image in his own mind and be able to know if it will make a good artwork, or not.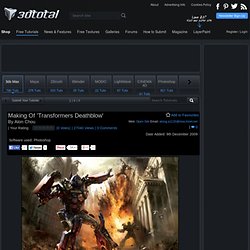 I wanted to create a scene filled with tension and drama, just like a still from the film itself. Designing the Movement. Making of Yuka. Introduction After receiving some positive feedback to my last work "yuka" I decided to write a detailed tutorial about creating process.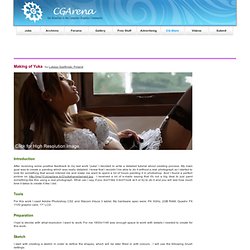 My main goal was to create a painting which was really detailed. I knew that I wouldn't be able to do it without a real photograph so I started to look for something that would interest me and make me want to spent a lot of hours painting it in photoshop. The Art of Daarken. 70+ Mind-Blowing Digital Painting Tutorials. Digital painting is an amazing, beautiful and most popular art.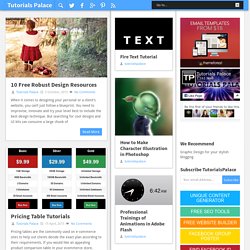 Many of designers want to learn about its tips and techniques. Today, i have a collection of absolutely astounding digital painting tutorials.
---