Built Environment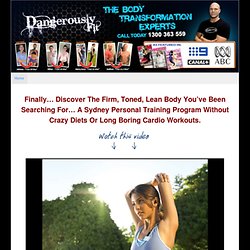 Green Directory, Eco Friendly Products and Services, Green News
Most people contemplate getting plastic surgery done due to an array of obvious or perceived disproportional imperfections in their body. There are countless individuals who have truly benefited from undergoing plastic surgery and rhinoplasty procedures. These have not only helped improve but have also restored the form and functionality of their bodies. This includes the increasingly popular cosmetic nose surgery procedure called rhinoplasty.
"Sustainable development is development that meets the needs of the present, without compromising the ability of future generations to meet their own needs." The concept of sustainable development can be interpreted in many different ways, but at its core is an approach to development that looks to balance different, and often competing, needs against an awareness of the environmental, social and economic limitations we face as a society. All too often, development is driven by one particular need, without fully considering the wider or future impacts. We are already seeing the damage this kind of approach can cause, from large-scale financial crises caused by irresponsible banking, to changes in global climate resulting from our dependence on fossil fuel-based energy sources. The longer we pursue unsustainable development, the more frequent and severe its consequences are likely to become, which is why we need to take action now. So is it all just about the environment?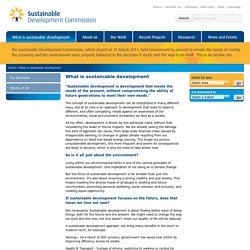 What is sustainable development · Sustainable Development Commission
enter site The Australian Sustainable Built Environment Council (ASBEC) is the peak body of key organisations committed to a sustainable built environment in Australia. ASBEC's membership consists of industry and professional associations, non-government organisations and government observers who are involved in the planning, design, delivery and operation of our built environment, and are concerned with the social and environmental impacts of this sector. ASBEC provides a forum for diverse groups involved in the built environment to gather, find common ground and intelligently discuss contentious issues as well as advocate their own sustainability products, policies and initiatives.
The Australian Sustainable Built Environment Council (ASBEC)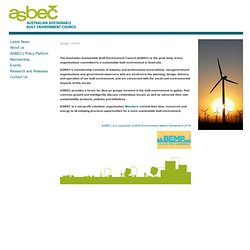 Tax vote brings good news for green building On Thursday, the Senate Finance Committee took an important move in advancing draft legislation that would renew a series of tax breaks that expired at the end of last year. The "Expiring Provisions Improvement Reform and Efficiency (EXPIRE) Act;" passed the committee on a voice vote.