Shops
Maker Made Products on Tindie are made and sold by the maker that designed them. From over 30 countries, our makers are experts and can help you utilize their creations. Innovative Gadgets Supporting innovation is at the heart of what we do, and the gadgets we promote.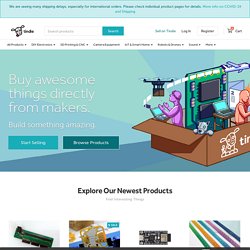 Satistronics Store, China Electronic Components Online Store - Wholesale Development Tools and Components from China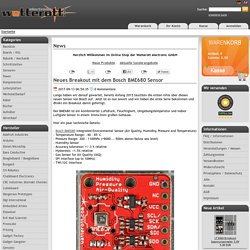 Heute wurde die Installation unseres neuen Mydata SMD Bestückungsautomaten abgeschlossen. Wir haben hier mal ein kleines Video gedreht: Hier gibt es auch ein paar Fotos vom Automaten: Facebook Mehr zu diesem Thema
cutedigi.com - Arduino, S3C6410, PyMite, WiFi, Powerline communication, GPRS/GSM modems, TQ2440 -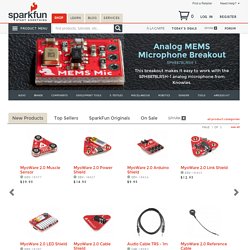 Products, products, and more products. That's what Fridays are all about here at SparkFun. We have a few new things this week. Check out the video and hear our engineer Shawn explain the new CC3000 shield and breakout board. I'm not kidding here: $50k for the first person to figure out how to harvest Shawn's energy.