Blog, zine hacking
JeremyBlum.com | v3.1
Quentin PEYRÈGNE
Jumper One » electronic projects, tutorials, hardware hacking...
Electronics and Robotics projects by Tristan Honscheid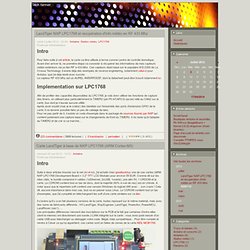 Tech farmer
Suite à un article dans Open-Silicium, j'ai fini par me lancer sur la plateforme Arduino, avec pour objectif de faire une station météo permettant de récupérer les données des mes capteurs extérieurs puis de les uploader sur mon serveur. Actuellement, ma station WS-2300 Lacrosse est connectée à un PC, qui récupère les données et les met à disposition ici. J'utilise l'outil wsview qui permet de récupérer et formater tout ça, mais le soft est assez usine à gaz et ca nécessite que mon serveur soit allumé en permanence.
Arduino Notepad
la concha.net
inobjects:
MicroSyl | MCU Electronics projects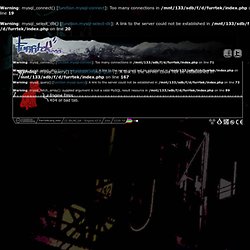 "Il va être une heure du matin"-Scruffy, à propos de l'heure de dessiner des pedobears.
Furrtek.org
Electronic circuits diagrams schematics hobby projects diy projects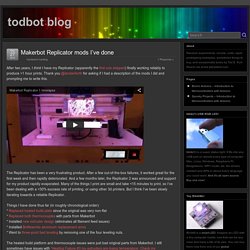 Did you know each Arduino has a unique serial number in its USB interface that you can use to distinguish one Arduino from another? If you deal with multiple Arduinos, knowing exactly which one is plugged into your computer can be a real time-saver.