Pastries/dessert
Frozen Chocolate-Peanut Butter Pie |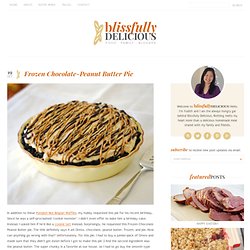 In addition to these Pumpkin Nut Belgian Waffles , my hubby requested this pie for his recent birthday. Since he was a self-proclaimed 'cookie monster', I didn't even offer to bake him a birthday cake. Instead, I asked him if he'd like a cookie tart instead. Surprisingly, he requested this Frozen Chocolate Peanut Butter pie. The title definitely says it all: Oreos, chocolate, peanut butter, frozen, and pie. How can anything go wrong with that?
Mummy Pumpkin Muffins | Some Kitchen Stories Mummy Pumpkin Muffins | 1 Photographer. 1 Writer. This is Our Food Blog.
Sarah had finally stopped laughing. There was nothing remotely funny about staring down a dark, ancient tunnel as a flood of icy water came rushing toward your small, helpless, all-too-fragile body. The water surged toward them as if eager to snuff them out. Despite her agile laugh, Sarah had always been somewhat useful in a crisis. As the water came crashing and screaming toward them, she looked to her right and saw a small foothold and then another.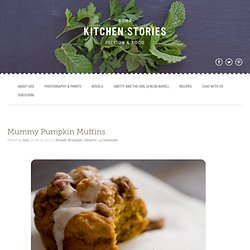 Now, I have a chocolate chip cookie recipe that I swear by. I love it, I think it is incredible, and I haven't changed my mind about that. However, as much as it pains me to say it, these chocolate chip cookies by Jacques Torres are absolutely, without a doubt, the best chocolate chip cookies that I have ever made or tasted in my entire life. I guess that's why they call him Mr.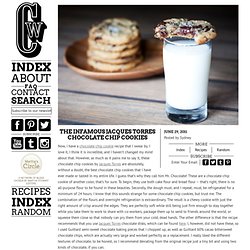 Butternut Squash & Hazelnut Bouchons with Toasted Nutmeg Ice Cream - Roost - Roost: A Simple Life
I stir in the tranquil dawn. Eyes heavy laden with bridled sleep. Limbs subdued as if held hostage in the flowing folds of down and cotton. Cheeks flushed after a dreamless night, supple and sensitive to the chilled air invading the room. The sun treads softly along the window pane that weeps with dew, bearing witness to the beauty of a new day. I stretch and quickly curl back into a ball like a demure feline anticipating a few more moments of rest.
Welcome to the 2nd week of Happy Hour Friday.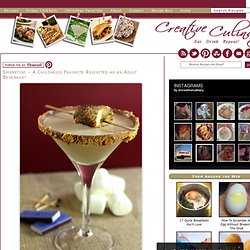 Happy Hour Friday and a Smoretini — A Denver Colorado Food Blog - Sharing f...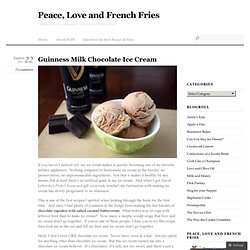 If you haven't noticed yet, my ice cream maker is quickly becoming one of my favorite kitchen appliances. Nothing compares to homemade ice cream in the freezer, no preservatives, no unpronouncable ingredients. Not that it makes it healthy by any means, but at least there's no artificial gunk in my ice cream. And when I got David Lebovitz's Perfect Scoop as a gift (you rock Amelia!) my fascination with making ice cream has slowly progressed to an obsession.
Guinness Milk Chocolate Ice Cream « Peace, Love and French Fries
One batch of bread dough, three different-yet-similar final breads. Brace yourself for a post of epic proportions. I'm not even kidding. This thing is LOOOONG. Ready?
Something Shiny: Pumpkin Yeast Bread — Three Ways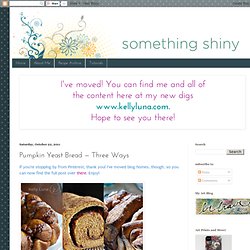 If you've been reading for a while, you'll probably know that I am a little bit obsessed with rhubarb. In Australia we're very lucky that it's available pretty much throughout the whole year, but it's at its best (and cheapest!) right now.
spicy icecream: Vanilla Bean Glazed Scones with Rhubarb and Gin Jam + 13 Ways with Rhubarb!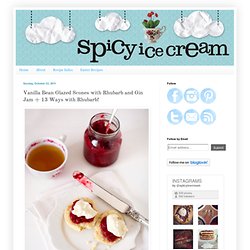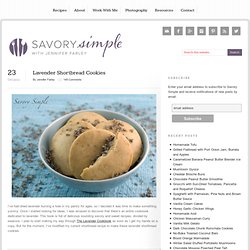 I've had dried lavender burning a hole in my pantry for ages, so I decided it was time to make something yummy. Once I started looking for ideas, I was amazed to discover that there's an entire cookbook dedicated to lavender. This book is full of delicious sounding savory and sweet recipes, divided by seasons. I plan to start making my way through The Lavender Cookbook as soon as I get my hands on a copy.
Lavender Shortbread Cookies | Savory Simple
The Pastry Affair - Home - Grandma's Applesauce
My Grandma is one of the best cooks I know. Every time I visit my grandparents on their farm, my grandmother, without exception, prepares a beautiful feast. She always jokes that her food "isn't any good," but my family knows better, reassuring her once again that no one can cook like she can. She's a humble cook, but knows her way around the kitchen.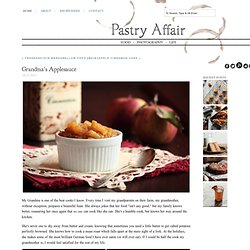 I've never seen the show Hoarders, but if A&E ever shows up at my door, I'll know exactly what they're here for. It's not the shoes, or the bangle bracelets, or even the drawer full of patterned dish towels that keeps getting stuck shut because I've stuffed it too full. It's the cookbooks. Cookbooks from restaurants, cookbooks from trips, cookbooks I've received as gifts. Well-loved cookbooks with dog-eared pages and chocolate splattered covers that I pull down from the shelf at least once a week.
sweet tarte: chocolate covered graham cookies
Hey, Sugar: Classic Cookies
Bridget Lancaster knows her way around the kitchen. This summer, she posted a recipe for chewy sugar cookies. Normally, sugar cookies seem kind of ho-hummy, but if Bridget gave them the thumbs up, I was game. Here's what I love about recipes from America's Test Kitchen: they're incredibly detailed. Baking is a science, so good instructions are a must. And you always get them from ATK.
**This is an old post. But look at the new pretty picture I took! I don't know why it insists on showing up as a new post… After the Margarita Cupcakes were such a hit, I knew I wanted to go the cupcake route again for the BBQ. I saw these cupcakes also on Confections of a Foodie Bride – she was right on with the Margarita Cupcakes, so I trusted my gut and tried them out, with a few adaptations.
Raspberry Lemonade cupcakes « Peace, Love and French Fries
I have been experimenting with different mug cakes every since I heard about them about a year ago. None of them have been winners. They were either too chewy, too dry, or not sweet enough.
the great cookie off « read . cook . digest
Do I have your attention? If you're thinking what the hell is bacon doing in Katie's great cookie off post, then you and I are not cut from the same cloth my friend. In my world, bacon is always an honorary guest at any of my parties. For anyone who knows me personally, you'll know that I cook to decompress.
lululu at home / Cookie Monster Cake
Recipe Print 5 Minute Chocolate Mug Cake recipe - All recipes Australia NZ - StumbleUpon
trick-or-treat cookies