ADVERTISING
Thu Vien (Build 20100722155716)
We hope you, like over 110,000 other ad professionals throughout the world, enjoy visiting Bestadsontv.com regularly to check out the very best and latest advertising in all mediums being produced worldwide. Become a BestAdsPRO member NOW BestadsPRO Membership is only US$30 per year (less than US$3 per month) which gives you: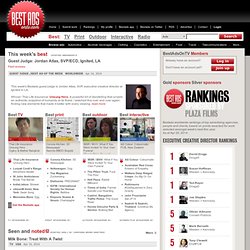 visit4info - The Place for TV Adverts and Funny Video Clips
newcreatives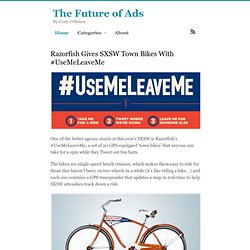 The Future of Ads | The Future of Advertising
It's easy to say that a car is spacious and luxurious, but how do you demonstrate that claim in a clever and unique way? If you're Fitzroy Amsterdam and the car is the new Hyundai i30 Wagon, you turn it into Hotel Hyundai, the world's first 5 star hotel on 4 wheels. For Hotel Hyundai, the i30 Wagon was customized with a double bed, blinded windows, a multimedia system, and included 24 hour in-car service. To complete the experience, Fitzroy even created a unique logo for Hotel Hyundai, as well as a full collection of sheets, pillows, slippers, bath robe, and even a hotel key that winners would retrieve from the front desk.