ADVERTISING
Thu Vien (Build 20100722155716)
The Bestads App - which up to now has only been available for iPhones - is now available for Android phones. With more of us living on iPhones or Android phones, now is the time to ensure you have both the Campaign Brief and Bestads Apps on your iPhone or Android phone (which can also be viewed on iPad, iPad Mini, and Android tablets) to ensure you get your creative news on the go - wherever you are. Keep up with what's happening in the ad world whenever you have a spare minute, and wherever you are.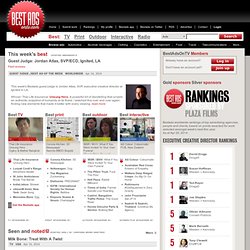 visit4info - The Place for TV Adverts and Funny Video Clips
newcreatives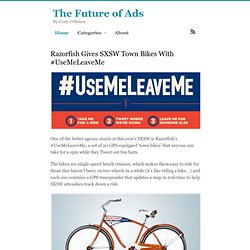 The Future of Ads | The Future of Advertising
It's easy to say that a car is spacious and luxurious, but how do you demonstrate that claim in a clever and unique way? If you're Fitzroy Amsterdam and the car is the new Hyundai i30 Wagon, you turn it into Hotel Hyundai, the world's first 5 star hotel on 4 wheels. For Hotel Hyundai, the i30 Wagon was customized with a double bed, blinded windows, a multimedia system, and included 24 hour in-car service. To complete the experience, Fitzroy even created a unique logo for Hotel Hyundai, as well as a full collection of sheets, pillows, slippers, bath robe, and even a hotel key that winners would retrieve from the front desk.