Photoshop & Graphic Design
12,213 free fonts for Windows and Mac. Psdtuts+ | Adobe Photoshop tutorials, from beginner to advanced. Graphic Design Tutorials : Graphic Design Software Directory & P. Free Online Font Tools - Mega List of Web Based Font, Text, & Ty. Free Online Font Tools - Mega List of Web Based Font, Text, & Type Tools Graphic Design and Typography are deeply connected.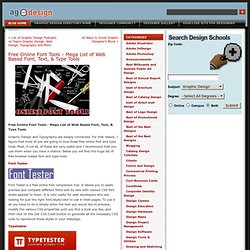 For that reason, I figure that most of you are going to love these free online font and type tools. Most, if not all, of these are very useful and I recommend that you use them when you have a chance. Mputer Arts - Retro car vectors. Computer Arts is the magazine for people who believe design matters, and has been inspiring and informing graphic designers and illustrators since 1995.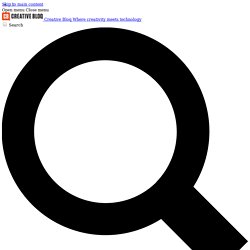 With both a deluxe print edition and a fully-interactive, bespoke iPad edition, Computer Arts brings you behind-the-scenes access to cutting-edge design projects, in-depth analysis and incisive opinions from the design world's thought leaders, plus the very best new work from the global design community. Whether it's a shift in creative thinking or a change to the business of design, you can rely on Computer Arts to bring you detailed analysis of the pivotal events. Vectortuts+ | Adobe Illustrator and vector tutorials, from begin. Free Adobe Photoshop, Flash, Dreamweaver, Illustrator, Fireworks.
Technical illustration - Kevin Hulsey Illustration, Inc. Photoshop tutorials 2010 - Psaddict.com.
---