Misc
Smush.it uses optimization techniques specific to image format to remove unnecessary bytes from image files. It is a "lossless" tool, which means it optimizes the images without changing their look or visual quality. After Smush.it runs on a web page it reports how many bytes would be saved by optimizing the page's images and provides a downloadable zip file with the minimized image files. Do not link to the smushed images on Smushit.com since they will only be available there temporarily. Instead, download the zip file containing the smushed images for your web page and replace your image files with those files.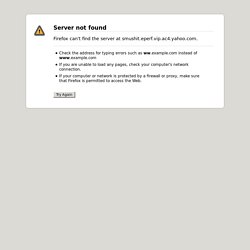 jQuery MegaMenu Plugin
jQZoom Evolution| siti web,siti internet Macerata,siti internet
JQZoom is a javascript image magnifier built at the top of the popular jQuery javascript framework. jQzoom is a great and a really easy to use script to magnify what you want. Works on all modern browsers: - 2011.05.03: jQzoom Evolution 2.3 released Installation Upload all files and directories from the jQzoom package to your server.The current package includes the JS,CSS,IMAGES folders. Note: If you decide to rename folders or to change the directory structure,take a look a the image paths inside the CSS and remember to specify the correct file paths in your calling page.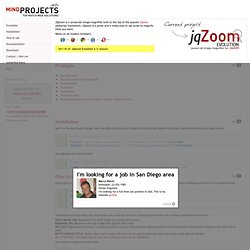 Forums » SE Caching
Clarissa Eden: A Memoir: A Memoir - From Churchill to Eden by Clarissa Eden My rating: 4 of 5 stars Clarissa Eden was born Clarissa Churchill in 1920, the daughter of Winston Churchill's younger brother Jack and Lady Gwendeline Bertie, known as 'Goonie'. Her upbringing and education were typical for an upper-class girl of that time. She was sent for a few years to Kensington High School – 'the only sensible schooling I got' – but was then packed off to a fashionable boarding school where the emphasis was on riding, drawing and music lessons. It was her mother's view that what really mattered was to be 'clever, charming, lovely and lovable'; such things as exams and qualifications were of no importance.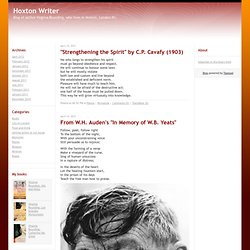 Virginia Rounding's Blog
Problem loading page
Maiden Erlegh School PTA - Parent Teachers Association
Maiden Erlegh School *
Bienvenue sur le site de ColiPoste
Paysecurely: Pay Securely to Genesis Techncial Ltd : Fancylines
We have a hero a amongst us! - Talk About Selling - Everything E
WetCanvas
Search Results
secaching.co.uk • View topic - Mr.Dewdrop reaches 7000
Statutory sick pay
:: Web Page Password Protect :: Free PHP Scripts
A lot of requests for more detailed description on how to setup password protector. Will do my best to clarify. Download password protector to your local computer.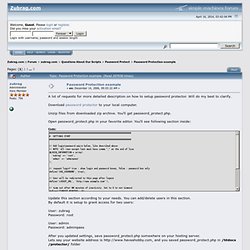 Password Protection example
NealGrosskopf.com l Home Page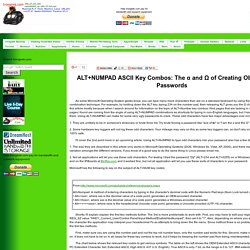 ALT+NUMPAD ASCII Key Combos: The α and Ω of Creating Obscure Pas
ALT+NUMPAD ASCII Key Combos: The α and Ω of Creating Obscure Passwords As some Microsoft Operating System geeks know, you can type many more characters than are on a standard keyboard by using the ALT+NUMPAD combination technique. For example, by holding down the ALT key, typing 234 on the number pad, then releasing ALT gives you the Ω character.