Parody / Ads
Darth vader funny commercial
RFCMT.jpg (720×543)
La Menace (Complètement) Fantôme - une vidéo Comédie et Humour
Volkswagen: The Making of "The Force" Commercial
Unmasked - Boy behind Darth Vader Volkswagen Super Bowl Ad - Max Page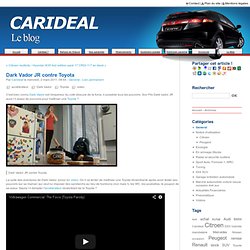 Dark Vador JR contre Toyota - Blog Carideal
C'est bien connu Dark Vador est l'empereur du coté obscure de la force, il possède tous les pouvoirs.
Volkswagen Commercial: The Force (Toyota Parody)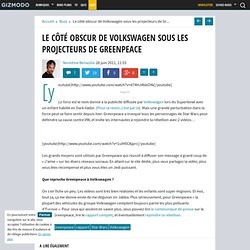 La force est le nom donné à la publicité diffusée par Volkswagen lors du Superbowl avec un enfant habillé en Dark Vador. ( Pour la revoir, c'est par là ). Mais une grande perturbation dans la force peut se faire sentir depuis hier. Greenpeace a invoqué tous les personnages de Star Wars pour défendre sa cause contre VW, et invite les internautes à rejoindre la rébellion avec 2 vidéos…
Le côté obscur de Volkswagen sous les projecteurs de Greenpeace
Yoda recording for TomTom GPS - behind the scenes
Yoda recording for TomTom GPS - behind the scenes
Des notices IKEA sauce SF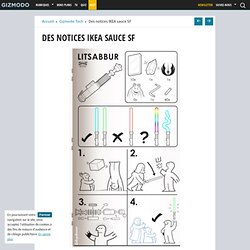 Chacun a sans doute déjà assemblé au moins un meuble en kit dans sa vie, et lorsque l'on parle meuble en kit, on pense inévitablement à IKEA. Le géant suédois de l'ameublement et de l'accessoire qui facilite la vie a forgé sa réputation autour de ses kits à monter soi-même , et c'est certainement la conception simplifiée et les guides de montage qui ont facilité le succès de la marque à travers le monde.