Miscellaneous awesomeness
Filthy Frank
Welcome to YouTube! The location filter shows you popular videos from the selected country or region on lists like Most Viewed and in search results.To change your location filter, please use the links in the footer at the bottom of the page. Click "OK" to accept this setting, or click "Cancel" to set your location filter to "Worldwide".
SexuaLobster's Grease Portal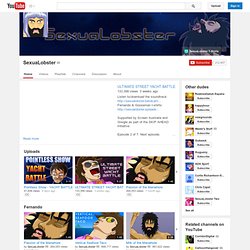 History[edit] Founding[edit] Julian Assange was one of the early members of the WikiLeaks staff and is credited as the website's founder.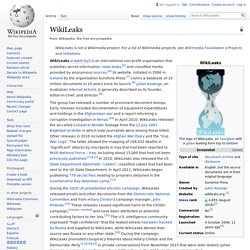 In Wikileaks Archives U.K. (2009) Publication of the UK Royal Mail's PostZon postcode database WikiLeaks released the UK government database of all 1,841,177 UK post codes together with latitude and longitude, grid references, county, district, ward, NHS codes and regions, Ordinance Survey reference, and date of introduction.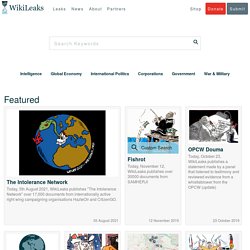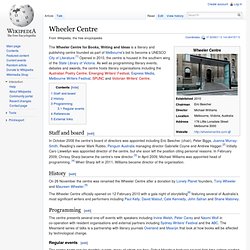 The Wheeler Centre for Books, Writing and Ideas is a literary and publishing centre founded as part of Melbourne's bid to become a UNESCO City of Literature.[1] Opened in 2010, the centre is housed in the southern wing of the State Library of Victoria. As well as programming literary events, debates and awards, the centre hosts literary organisations including the Australian Poetry Centre, Emerging Writers' Festival, Express Media, Melbourne Writers Festival, SPUNC and Victorian Writers' Centre. Staff and board[edit] In October 2008 the centre's board of directors was appointed including Eric Beecher (chair), Peter Biggs, Joanna Murray-Smith, Reading's owner Mark Rubbo, Penguin Australia managing director Gabrielle Coyne and Andrew Hagger.[2] Initially Caro Llewellyn was appointed director of the centre, but she soon left the position citing personal reasons.
Wheeler Centre
Home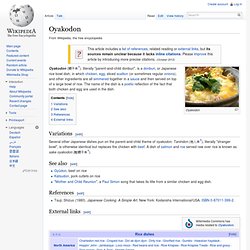 Oyakodon
Oyakodon Variations[edit] Several other Japanese dishes pun on the parent-and-child theme of oyakodon. Tanindon (他人丼?), literally "stranger bowl", is otherwise identical but replaces the chicken with beef.
A steampunk-themed photo "Maison tournante aérienne" (aerial rotating house) by Albert Robida for his book Le Vingtième Siècle, a 19th-century conception of life in the 20th century Steampunk also refers to any of the artistic styles, clothing fashions, or subcultures, that have developed from the aesthetics of steampunk fiction, Victorian-era fiction, art nouveau design, and films from the mid-20th century.[2] Various modern utilitarian objects have been modded by individual artisans into a pseudo-Victorian mechanical "steampunk" style, and a number of visual and musical artists have been described as steampunk. History[edit] Steampunk is influenced by, and often adopts the style of the 19th-century scientific romances of Jules Verne, H.G.