Search and Discover
Compfight | A Flickr™ Search Tool. Education. Diigo is a powerful online research tool and collaborative research platform that integrates several key technologies, including social bookmarking, web annotation, tagging, and group-based collaboration, to enable a whole new process of online knowledge management and participatory learning in the 21st century.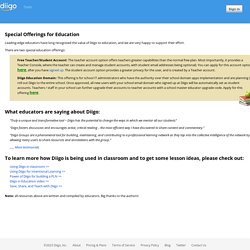 Diigo provides several apps/extensions, so you can collect everything or use Diigo for a specific purpose. Once equipped with these extensions/apps, you can: Collect Everything - Bookmark and archive webpages - Annotate webpages with highlights & sticky notes - Save notes or to-dos using our slick Quick Note app - Capture and Annotate Screenshot Find Fast. SLEEDO.com Search Engine - Donate Rice with Every Search. Cuil. Fuel your fascination. GazoPa similar image search. Juice - The intelligent add-on for Firefox. Lexipedia - Where words have meaning. Collecta. Middlespot.com. MelZoo. 73).
Free PDF Search Engine. Search-cube - the Visual Search Engine. SortFix - Improve your Search. Free stock photo search engine - the largest free stock photo re. Spezify. Springo - Top of the Web. Mashpedia, the real-time encyclopedia. Tizmos Home - SEE and Access your Favorite Websites in One Place. VideoSurf Video Search Engine | Watch Free Videos Online, Funny. Viewzi — What are you looking for?
Yoozila. Wiffiti. What do you suggest? Download yolink Browser Add-on. "I'm quite impressed with yolink and the options it offers my users.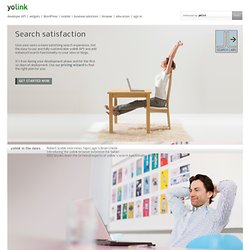 I am sure that many will find it useful. " Bill Goffe Professor, Department of Economics ese.rfe.org "yolink helps to quickly connect students with the important resources they need for their research. " Shauntee Burns Outreach Specialist homeworknycbeta.org.
---