Stumble Pics
Tastefully Offensive | Premium Funny: Just Right
Cubicle Warfare - Tighten, Toss, Run!
302986_1195805008_large.jpg (1600×691)
Genius Part 3 [30 Pics]
Norwey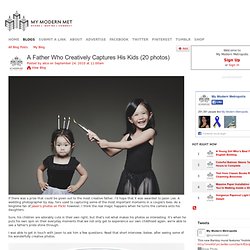 A Father Who Creatively Captures His Kids (20 photos)
If there was a prize that could be given out to the most creative father, I'd hope that it was awarded to Jason Lee. A wedding photographer by day, he's used to capturing some of the most important moments in a couple's lives.
Graffiti-on-Polar-icebergs.png (1348×842)
ex - SmartphOWNED - Fail Autocorrects and Awkward Parent Texts
Solitude - 2010/2011 - A work in progress on the Behance Network
Creepy, Crusty, Crumbling: Illegal Tour of Abandoned Six Flags New Orleans [75 Pics]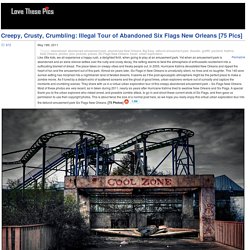 Hurricane Katrina killed this clown.
JPG Dump
I Never Realised How Important Eyebrows Are
105039_1159346235_large.jpg (1400×693)
Logic Thinker | The Lolbrary - Funny Random Pictures
Stefano Unterthiner Photography : Animals Face to Face | COLT + RANE
Born like an artist
yokai_jiten_2_large.jpg (1000×712)
MiscPix on each Click!