Internet Marketing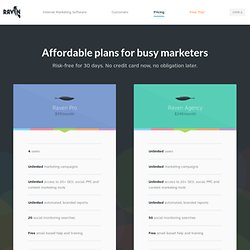 Raven Tools Pricing and Plans | Raven Internet Marketing Tools
How does the free 30-day trial work? Sign up for Raven—no credit card required—and the first 30 days are free. It's as simple as that. After 30 days, we'll ask if you want to keep using Raven Tools.
Ever wonder why you can have 548 friends on Facebook , yet only 15-20 show up in your news feed?
6 Tips to Increase Your Facebook EdgeRank and Exposure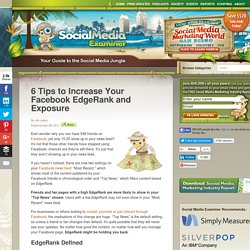 Yesterday at its f8 developer conference , Facebook engineers Ruchi Sanghvi and Ari Steinberg gave what may be the first thorough walkthrough of the underpinnings of Facebook News Feed, the all-important page that users see when they first log on to the site.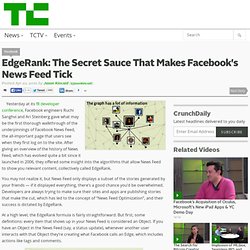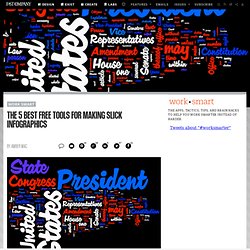 It's not enough to simply write about data any longer; the world wants visuals. While there are many professional information designers making a name for themselves, such as Nicholas Felton of Feltron.com , the majority of these digital artists are up to their eyeballs in high-paying work. Where does this leave you? Well, if you want to spruce up your documents, blog posts, and presentations, there are some free tools online that can help. Many Eyes