Literacy
Children's Literature arranged by Book Title - FREE Presentations in PowerPoint format, Free Interactives and Games
If you would like for us to consider posting a trailer that you have created, log in and then click the Newbie's Corner page and tell us about your project. We will evaluate it and decide on its appropriateness. We are attempting to keep this site commercial free and remain pure to our intent not to let this become a marketing tool for publishers and authors, but rather a place where young readers can visit to learn how to begin visualizing what they read.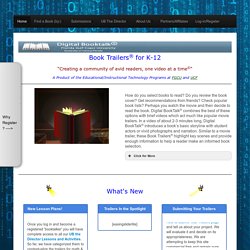 Printables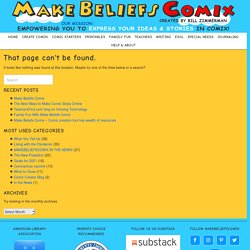 Select any of our more than 250 free printables, print them out and write or draw on them! These printables are for educators to use with students, for parents with children or for individuals or groups to have some creative fun. The printables can also be used with students enrolled in literacy and English-As-Second Language (ESL, ESOL) programs and provide an educational resource for teaching language arts and art classes. They are part of the mission of MakeBeliefsComix.com to encourage people of all ages to express their creativity through writing, drawing and storytelling. We hope you enjoy them and welcome your feedback and suggestions for future printables. Printed from www.MakeBeliefsComix.com where you can create your own comic strips online.
This free webcast provides information on effective instructional procedures to teach literacy skills to individuals with ASD and limited speech. The webcast includes both detailed instructional procedures, as well as case examples (including videoclips) of reading and writing instruction with children and adolescents with ASD.The webcast provides information on how to teach key literacy skills, including phonological awareness skills,letter-sound correspondences,decoding skills,shared reading skillssight word recognition skills,reading and understanding books, early writing skills The instructional procedures are based on the recommendations of the National Reading Panel (2000), with adaptations to support the participation of individuals with ASD who have limited speech.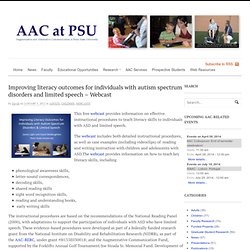 Improving literacy outcomes for individuals with autism spectrum disorders and limited speech – Webcast | AAC at Penn State
Magic Spoons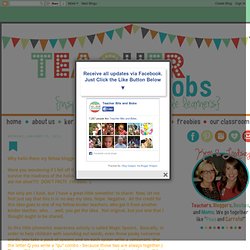 Why hello there my fellow blogger buddies! Were you wondering if I fell off the face of the Earth? If I did not, in fact, survive the madness of the holiday season? If a pack of rabid kindergarteners ate me alive??!!
books4all | all4mychild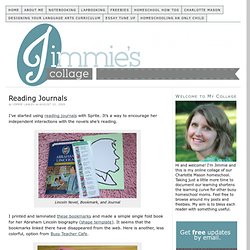 Reading Journals — Jimmie's Collage
I've started using reading journals with Sprite. It's a way to encourage her independent interactions with the novels she's reading. Lincoln Novel, Bookmark, and Journal I printed and laminated these bookmarks and made a simple single fold book for her Abraham Lincoln biography (shape template).
This past October, I was honored to be chosen as a first round judge for the Cybils Award, a literary award started over five years ago by book bloggers. According the the Cybils website, this award was begun to: "Reward the children's and young adult authors (and illustrators, let's not forget them) whose books combine the highest literary merit and "kid appeal."
The 2011 CYBILS Literary Awards – Seven iPad Book Apps to Make the Cut | The Digital Media Diet | Publishing iPad Book Apps for Kids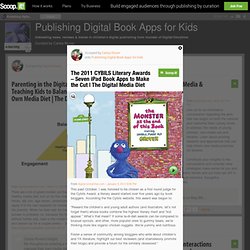 AAC at Penn State | Improving literacy outcomes for individuals with complex communication needs
Challenge Literacy skills are tremendously important in today's society; they provide a means to enhance education, improve employment opportunities, develop social relationships, access the Internet, foster personal expression, and provide enjoyable leisure activities. Literacy skills are even more important for individuals who have complex communication needs and have limited speech. Literacy skills allow individuals who require AAC a means to communicate anything they want. Unfortunately most of literacy curricula require students to provide oral responses; these programs are not appropriate for individuals with autism spectrum disorders, cerebral palsy, Down syndrome, and other special needs who have limited speech. There is an urgent need to develop effective, research-based interventions to teach literacy skills to individuals with complex communication needs.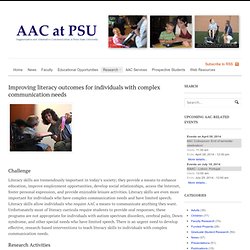 Download Word Shape Worksheet Maker 1.07f Free - Easily create work sheets to help with handwriting skills.
A to Z Teacher Stuff Tools | Make your own printable word shapes worksheets
Word Wall Shapes - Printable Word Walls from TheInspiredInstructor.com
This website is designed to provide information, technology, and resources to teachers, administrators, and parents across the country. Big Ideas in Beginning Reading focuses on the five BIG IDEAS of early literacy: The website includes definitions and descriptions of the research and theories behind each of the big ideas, describes how to assess the big ideas, and provides information on how to teach the big ideas in your classroom.
Big Ideas in Beginning Reading