Huff post kitchen daily
Food & Wine: The Best Fried Chicken In The U.S. While fried chicken traces its origins to the South, innovative chefs across the country understand the innate appeal of the homey, crunchy, juicy dish.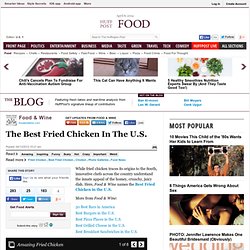 Here, Food & Wine names the Best Fried Chicken in the U.S. More from Food & Wine: 50 Best Bars in AmericaBest Burgers in the U.S.Best Pizza Places in the U.S.Best Grilled Cheese in the U.S.Best Breakfast Sandwiches in the U.S. Chocolate Twinkies® Welcome to the Sinfully Sweet Apple Company web-store.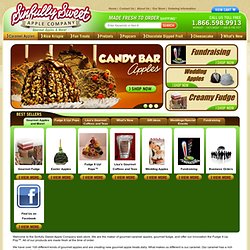 We are the maker of gourmet caramel apples, gourmet fudge, and offer our innovation the Fudge It Up Pop™. All of our products are made fresh at the time of order. Covered Twinkies 3 Pack - Gift Delivery - Send Chocolate from Chocolate.com. About Us The Global Chocolate Network We offer unique gifts shipping from small businesses in over 200 cities (USA and Canada).
Our selection includes something sweet for all occasions: Birthdays, Weddings, saying 'Thank you', and more. Chocolate Cola Cake with Cola Frosting Recipe. Chicken Francese Recipe : Tyler Florence. Potato Rings with Homemade Buttermilk Ranch. If french fries and onion rings ever got married and had a baby, I think it would be something like this…a potato ring.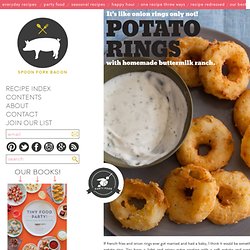 You have a light and crispy outer coating with a soft potato and caramelized onion center…why? Because we can I guess, who knows…but it's kind of fun, right?! My boyfriend and his friends have this thing where every super bowl they have a "Deep-Fry Fest" where, well they deep fry everything; so if you're anything like my boyfriend you now have another "Deep Fry Fest" recipe to use! Two things I can't stress enough is: 1) the importance of having the potatoes completely coated; no holes please, or the mashed potatoes will pour out of the holes once they hit the oil. 2) the importance of the rings being frozen solid before entering the oil…it just helps with the frying, that's all.
Finally, since ranch is pretty much good with anything it only seemed natural to pair these savory, fried treats with a quick and easy homemade ranch sauce. Punchfork — The best new recipes from top food sites. §. Homemade Baked Mozzarella Sticks. Mozzarella sticks are a delicious treat, probably one of the most popular appetizers at restaurants, and a fun party food.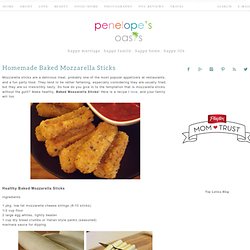 They tend to be rather fattening, especially considering they are usually fried, but they are so irresistibly tasty. So how do you give in to the temptation that is mozzarella sticks without the guilt? Make healthy, Baked Mozzarella Sticks! Grandma Hilda's Old Fashioned Granola Cereal ShopRite. Burger Bar Milkshakes. Caciocavallo. 100 Ways to Cook… Make Your Own Strawberry Banana Fruit Leather. Most gawked all-time. Recipes - Buckeye Sweets. Fried buckeyes. Kit Kat CHUNKY. Peanut Butter Snack Cake with Milk Chocolate Frosting.
New Media Publishing / Photography: Flat Art Studios.com / Stylist: Abigail Donnelly total prep An easy cake to throw together to feed a crowd.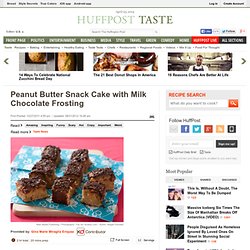 The kids will love to sprinkle the milk chocolate chips on top and watch them melt. Preheat oven to 350 F. Frozen Chocolate-Chip Meringata. Martin Morrell total prep Meringata - Italian for "meringuecake" - is an elegant yet homey frozen dessert of whipped cream sandwiched between meringue rounds.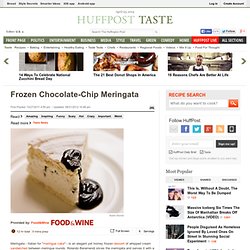 Rolando Beramendi slices the meringata and serves it with a warm chocolate-espresso sauce. 1. Boot Tracks. Jumbo Brownies. Stephanie Foley total prep "Like all great desserts," says Anne Quatrano , "these brownies have only three pertinent flavors: chocolate, butter and walnuts.
" Quatrano, an F&W Best New Chef 1995, is the chef of a small empire of restaurants in Atlanta. Baking Tips from F&W Editors. Chocolate-Fudge Pudding Cake.
---