Foodie
Carrot Cake > Pumpkin Pie
Limoncello After a few weeks of brewing, sitting in plain view on my library, the long awaited Limocello is finally ready! So many of you have been asking about my family recipe for this delicious liquor, well, now you have it: this episode in fact features a recipe from my Family's Vault, straight out of Aunt Laura's hand written kitchen book, this Limoncello will enter your home and never leave.
Food recipes and articles - Under The Tuscan Gun - The Official Website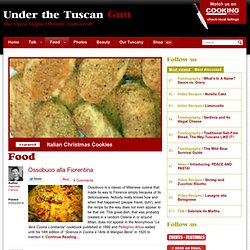 20 Easy One-Pot Meals
links - elsewhereCan't We All Just Cook And Get Along?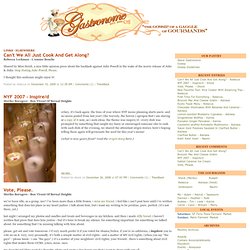 gastronome
Home - recipes, food blog, oneforthetable.com
Fall Harvest Cinnamon Apple Cake - recipes, food blog, oneforthetable.com
You asked for http://oneforthetable.com/oftt/desserts-/fall-harvest-cinnamon-apple-cake.html , but despite our computers looking very hard, we could not find it. What happened ?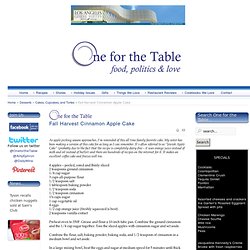 Manly recipe!
Allrecipes.com - recipes, menus, meal ideas, food, and cooking tips.
Festive Food Gifts Article
Christmas gift ideas Recipes collection
Welcome to Eat Live Run
La Fuji Mama — Bringing world flavors to the family dinner table.
Culinary Sites Recommended by Saveur Magazine - SAVEUR.com
Food Photography Blog | Los Angeles Food Photographers — White on Rice Couple
La Tartine Gourmande
seven spoons - main
Food Styling & Photography in La Dordogne, Part 1
kiss my spatula | food + photography
Recipes - Paillards 10 Ways
Time: 20 minutes About 1 1/2 pounds boneless chicken thighs Salt and black pepper 1 cup all-purpose flour, or more as needed 11/2 cups fresh bread crumbs, or more as needed 3 eggs 2 tablespoons extra virgin olive oil, plus more as needed 3 tablespoons butter, plus more as needed 1/4 cup dry white wine 1/2 cup chicken or vegetable stock 1/4 cup freshly squeezed lemon juice 1/4 cup chopped fresh parsley, plus more for garnish Lemon wedges for serving. 1.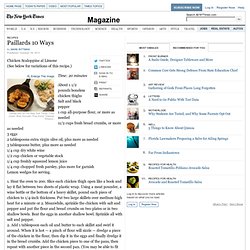 Prosciutto-Wrapped Pork Loin with Roasted Apples: Recipe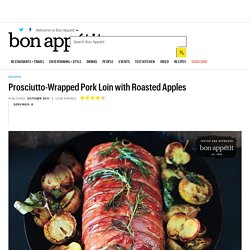 To butterfly, put pork loin on a work surface with short end facing you. Holding a long, thin sharp knife parallel to work surface and beginning along one long side, cut 1/2" above underside of roast. Continue slicing inward, pulling back the meat with your free hand and unrolling the roast like a carpet, until the entire loin is flat. Cover with a sheet of plastic wrap.
Pomegranate-Champagne Punch: Recipe
Reluctant Gourmet
Serious Eats: A Food Blog and Community