Connectivism
Networked Student- wdrexler. Connectivism & Connective Knowledge. Week 9 is a conference week, focusing on Net Pedagogy.
This will be a great opportunity to reflect on how social networks and networked technology impact how we teach and learn. We've lined up five excellent speakers for the week: Martin Weller. Kerr Presentation. Emerging Perspectives on Learning, Teaching and Technology. Applications of Social and Collaborative Technologies in Educati. Elearnspace. The future of systems such as business, government, and education will be data centric.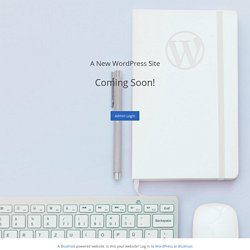 Historically, humanity has made sense of the world through discourse, dialogue, artifacts, myth, story, and metaphor. While those sensemaking approaches won't disappear, they will be augmented by data and analytics. Elearnspace. everything elearning. An Introduction to Connective Knowledge ~ Stephen's Web ~ b. You are not logged in. [] [] Revised and Updated (minor corrections and typos only) and placed in MS-Word Document form, November 27, 2007.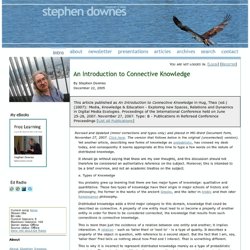 Click here . Welcome to Connectivism! Connectivism: A Learning Theory for the Digital Age (2004) Connectivism: A Learning Theory for the Digital Age December 12, 2004 George Siemens Update (April 5, 2005): I've added a website to explore this concept at www.connectivism.ca Introduction.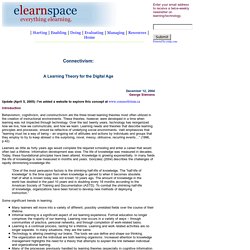 ---