FAIL
On a nature hike along Germany's Baltic Coast in 1913, 20-year-old Richard Platz scrawled a note on a postcard, shoved it into a brown beer bottle, corked it and tossed it into the sea. Where it traveled, no one knows for sure, but it was pulled out of the Baltic Sea by a fisherman last month not far from where Platz first pitched it. Much of the ink on the postcard had been rendered illegible but the discovery will be on display until May 1. Experts will then try to decipher the message.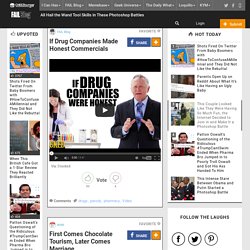 Clown Fails
There, I Fixed It - Epic Kludge Photos
Learn From My Fail #LFMF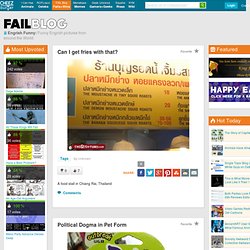 "PEARL IN THE PALM Say good if use it!" "Super Value Coloured Pattern" "Make you walk easily on the forest end of era in fashion" Paub on a layer of botterm oil on the nail there is a obvious distinction between the colour of botterm oil and nail polish' sUse nail-washing water to clean the protective polish on the head tear off the protective film on the design board.put the design board into the design board localizer daub your favorite nail pol
Probably Bad News: News Fails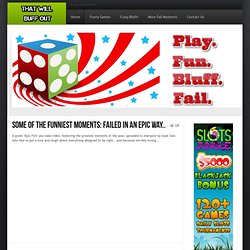 An online casino like this one is a good alternative if the weather outdoors is not favourable and you cannot leave your house or you simply want to stay convenient in your own place. This type of casino does not involve a physical location. It can be accessed through the Internet. If you do not know any site, you can look one up via search engines. The online casino should offer a lot of options including blackjack, slots, craps, roulette, keno, Caribbean poker, Caribbean stud, pai gow, baccarat, poker, and sports books. You will know if an online casino is good if it has a flexible software program and is recommended at the Norwegian online casino guide casinospesialisten.net.
Wedinator will no longer be updated as of today, May 8th. The site will still be up and you will be able to go through past posts, make/post comments, and share on Facebook, however, no new content will be added to the site. If you enjoyed the content on Wedinator, we would like to encourage you to create your own sites or to follow others of similar nature so that you may continue to view updated FAILs in the wedding world. If you have any questions as to what you can do with the site now that updates have ended, or why the site will no longer be updated then please feel free to email us at contactus@cheezburger.com.
Funny Wedding Photos