Saas
Method Draw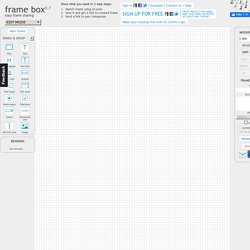 frame box0.7 easy frame sharing Show what you need in 3 easy steps: Sketch frame using UI units Save it and get a link to created frame Send a link to your companion comment
Our original roundup of 100 Web Apps to Rule Them All was published in May, 2011. Nearly a year later, we're back with over a dozen new apps … and sadly with a few of our original favorites removed since they hit the deadpool. We've added the newest apps to the top of this roundup article, so you can quickly see our new favorites. Today, more than ever before, you can get much of your work done right from your browser.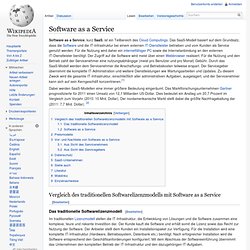 Software as a Service
Software as a Service, kurz SaaS, ist ein Teilbereich des Cloud Computings. Das SaaS-Modell basiert auf dem Grundsatz, dass die Software und die IT-Infrastruktur bei einem externen IT-Dienstleister betrieben und vom Kunden als Service genutzt werden. Für die Nutzung wird daher ein internetfähiger PC sowie die Internetanbindung an den externen IT-Dienstleister benötigt. Der Zugriff auf die Software wird meist über einen Webbrowser realisiert.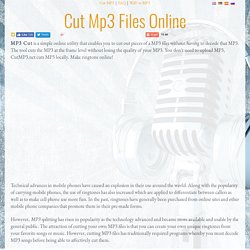 Technical advances in mobile phones have caused an explosion in their use around the world. Along with the popularity of carrying mobile phones, the use of ringtones has also increased which are applied to differentiate between callers as well as to make cell phone use more fun. In the past, ringtones have generally been purchased from online sites and other mobile phone companies that promote them in their pre-made forms. However, MP3 splitting has risen in popularity as the technology advanced and became more available and usable by the general public. The attraction of cutting your own MP3 files is that you can create your own unique ringtones from your favorite songs or music. However, cutting MP3 files has traditionally required programs whereby you must decode MP3 songs before being able to affectively cut them.