Making your website work for you
Hello, our name is still FeedBurner. Welcome! It took us a while but we moved the whole neighborhood, down to every last tree, beagle, and mailbox, to Google. We hope you like it. Did you previously have an account on feedburner.com?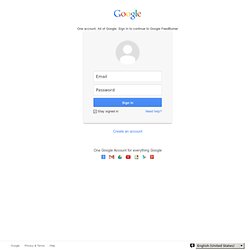 FeedBurner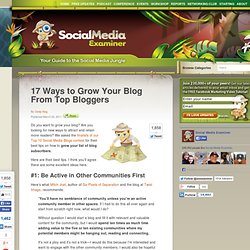 Do you want to grow your blog? Are you looking for new ways to attract and retain more readers? We asked the finalists of our Top 10 Social Media Blogs contest for their best tips on how to grow your list of blog subscribers . Here are their best tips. I think you'll agree there are some excellent ideas here. #1: Be Active in Other Communities First
17 Ways to Grow Your blog
LinkWithin is a blog widget that appears under each post, linking to related stories from your blog archive. Don't Let Your Past Stories Go to Waste! We retrieve and index all stories from your blog archive, not just recent stories, making them accessible to new or casual readers of your blog who would not otherwise encounter them. Increase Pageviews, Keep Readers Engaged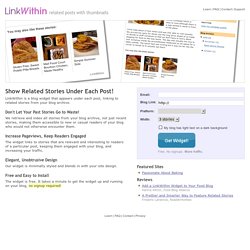 Optimize Your Business Blog
So you've started a business blog, providing authoritative insights about the latest news and most pressing issues in your industry. With such great content, your blog should be raising your company's profile and generating more customers. That is, of course, if anyone is actually reading it. The trouble with blogging is that having great content isn't always enough. You also have to keep search engine optimization in mind, and make your blog attractive to the biggest search engines to drive real traffic.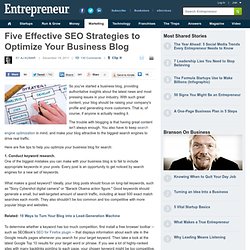 Friend Connect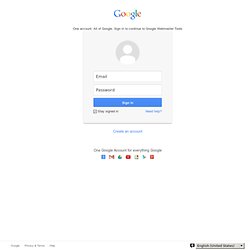 Google Webmaster Tools provides you with detailed reports about your pages' visibility on Google. To get started, simply add and verify your site and you'll start to see information right away. Learn more » Get Google's view of your site and diagnose problems See how Google crawls and indexes your site and learn about specific problems we're having accessing it. Discover your link and query traffic View, classify, and download comprehensive data about internal and external links to your site with new link reporting tools.
Webmaster Tools
Toolbar Creator
Website Optimizer has been integrated with Google Analytics as Content Experiments. To use Content Experiments, sign in to Analytics, open Standard Reporting, and in the Content section, click Experiments. On August 1, 2012, Website Optimizer will no longer be available as a standalone product.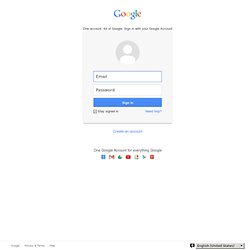 Website Optimizer
no right clicks